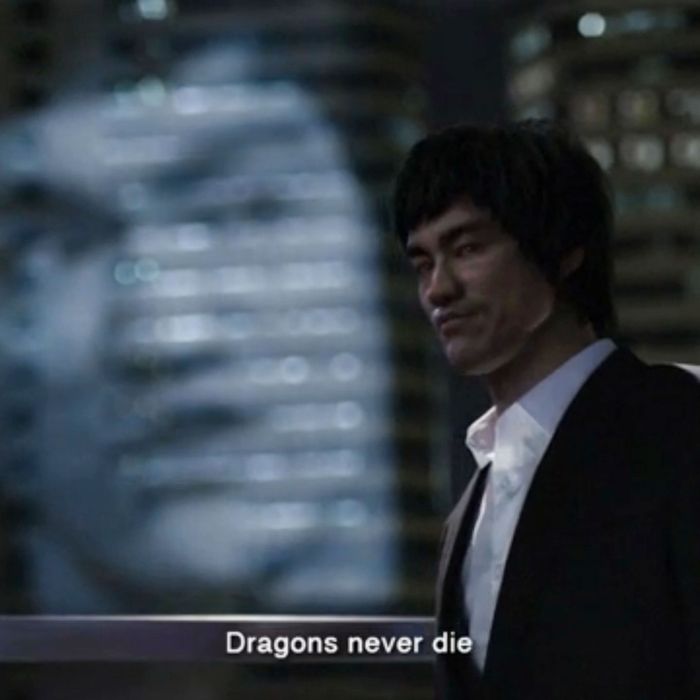 The venerated martial artist died 40 years ago this month but is nonetheless very lifelike and somewhat spectral in this subdued new commercial for Johnny Walker. "Dragons never die, because dragons draw power from water," the completely CGI Bruce Lee explains, observing the Hong Kong cityscape from a balcony atop the Crown Plaza Hotel in Hong Kong. In the afterlife, Fred Astaire dances with upright Dirt Devil vacuums and Audrey Hepburn makes Galaxy chocolate bars a routine part of all Roman holidays, so it's perhaps fitting, and also incongruous, that Lee, who never drank, is now selling Scotch whiskey.
Director Joseph Kahn explains how the ad was made, with input from Lee's daughter Shannon, right here. It may be light on kicks and chops, but BZFilm reports the commercial was so expensive to make that it aired for one night only in China.
Johnnie Walker "Game Changer" [Vimeo]
Earlier: Why Is Audrey Hepburn Selling Chocolate Bars?