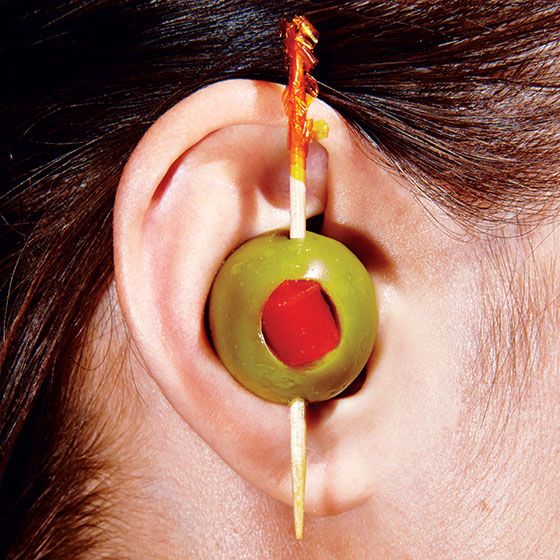 Photo: Bobby Doherty/New York Magazine
Decades from now, restaurant historians will define this clamorous, post-gourmet dining era in all sorts of ways. They will call it the golden age of comfort food (which is true) and of retro cocktails (also indisputably true). They will note that the grand old customs of what used to be called haute cuisine were displaced during the early part of the new millennium by a whole rabble of styles and fashions, many of which emanated from the culture of the restaurant kitchen itself. There was the nose-to-tail dining craze, which began in London, with the great Fergus Henderson, and spread throughout the Colonies. There was the farm-to-table craze (promoted, most prominently, by Tom Colicchio at Craft), which gave way to the locavore craze, which led to a mercifully brief spasm of fashionable haute foraging. Along the way, there were Scandinavian-dining fads, and retro-French-bistro fads, and, of course, there was this place called Brooklyn.
But ask any weary gastronaut about the single most disruptive restaurant trend over the past decade or so, and they'll give you a succinct, one-sentence answer. It's the noise, stupid. When I began reviewing restaurants over a decade ago, we critics whiled away our days in hushed, cocooned dining rooms, quietly noting the lightness of this or that soufflé in our little leather chapbooks. Not anymore. These days, some professional eaters carry decibel meters with them on their rounds (Robert Sietsema, formerly of The Village Voice and now with Eater, uses two of them). Noise levels in city restaurants are regularly measured at 90 decibels and sometimes higher (Lavo, in midtown, was measured at 96 decibels, louder than the whine of a suburban lawn mower), which means that for those of us whose job it is to eat for a living, hearing loss is officially an occupational hazard, like choking on a chicken bone or suffering a cataclysmic heart attack.
Most restaurant scholars will tell you that the Great Noise Boom began in the late nineties, when Mario Batali had the genius idea of taking the kind of music that he and his kitchen-slave compatriots listened to while rolling their pastas and stirring their offal-rich ragùs (Zeppelin, the Who, the Pixies, etc.) and blasting it over the heads of the startled patrons in the staid dining room at Babbo. Over the next several years, as David Chang and his legions of imitators followed Batali's lead, the front-of-the-house culture was slowly buried in a wall of sound. Sound-muffling carpets (and tablecloths) were taken up in favor of exposed-wood tables and brittle floors. Rooms became smaller and more acoustically challenged, and with the arrival of the recession, the small bars in the front of the house got bigger in order to sell more profitable drinks. Sound systems were cranked up, and suddenly noise became the hallmark of a successful New York restaurant.
Sushi bars are still relative temples of quiet, I've noticed, and so are effete little tasting ateliers like Atera in Tribeca and grand, gourmet establishments like Eleven Madison Park and Per Se. But in general, as one of my cranky food-writer colleagues put it the other day, "a quiet restaurant, these days, is a doomed restaurant." Le Bernardin installed a jangly new sound system (and a bar menu) a couple of years ago, part of an attempt to appeal to what owner Maguy Le Coze called her "younger clientele." When their classic-Greek-restaurant concept Persephone flopped in midtown, the proprietors Steve Tzolis and Nicola Kotsoni (Il Cantinori, Periyali) replaced the old whitewashed walls with noise-radiating wooden slats and expanded the bar. Their new establishment—rechristened Amali Restaurant and Bar—has been mostly jammed since it opened in 2011, although my startled mother, who enjoyed eating her lamb chops at Persephone in relative quiet, described the noise as being "loud as a freight train."
My mother hasn't been out to dinner with me since that cacophonous evening at Amali, and who can blame her? Most of the restaurants I write about these days aren't restaurants at all in the classic sense that she would recognize. They're noisy bars, built for sound, that happen to serve good, sometimes excellent food. The masters of the raucous bar-restaurant template—Ken Friedman at the Spotted Pig, Gabriel Stulman at Fedora and Montmartre—have built their cost-efficient empires by matching talented chefs with small, offbeat rooms to create a casual party atmosphere where it's often difficult to hear yourself think. "It's a snowball effect," one of the chefs who's worked for both restaurateurs told me the other day. "You get a hundred drunk people in a small room and crank up the music, and soon they're screaming at the tops of their lungs to hear each other. It's the perfect storm."
Does this perfect noise storm show any signs of abating? Probably not. Some establishments are supposedly taking steps to alleviate their sound problems, like Lafayette, where the ceiling is layered, like a sound studio, with panels of cork. Others are promising to turn down the volume because repeated exposure to the deafening decibel levels threatens to damage the hearing of their waiters and cooks. But the most popular restaurant in town, Carbone, is an overpriced noise pit, especially if you find yourself marooned in the tiny, brick-walled back room. August chefs like Wylie Dufresne (at Alder) and Jean-Georges Vongerichten (at ABC Cocina) have opened casual bar restaurants, designed for maximum sound, in the past couple of months, and the excellent little Pearl & Ash was so loud, even at 6:30 in the evening, that my guests and I cupped our ears with our hands to hear each other. "I don't know how you do this night after night," one of them cried as I nodded and smiled vigorously, looking, I later imagined, like a portly old sea captain yelling in a windstorm.
*This article originally appeared in the July 22, 2013 issue of New York Magazine.