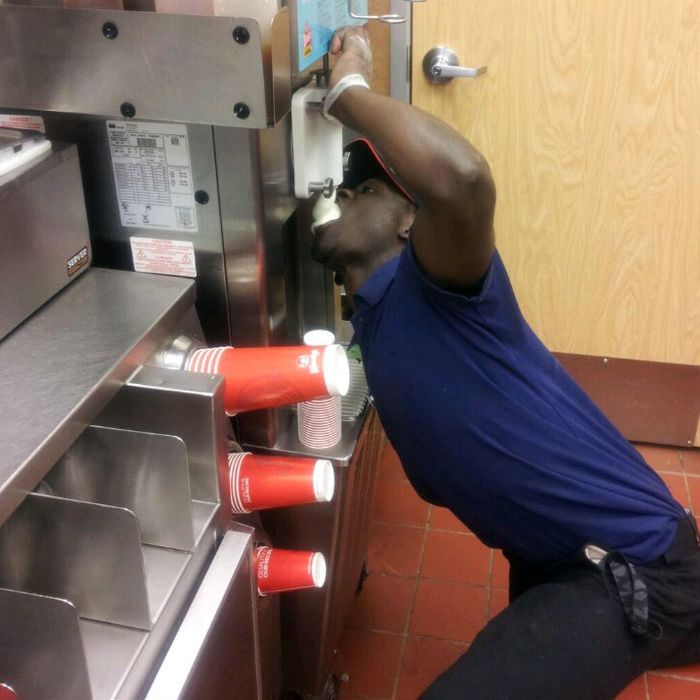 Another day, and here's yet another photo of a fast-food employee doing something stupid that will probably get him fired. Instead of going for the cups next to him, this young man in a Wendy's uniform goes for the Frosty machine jugular and puts his mouth just under the frozen-treat-dispensing tube. Way to go!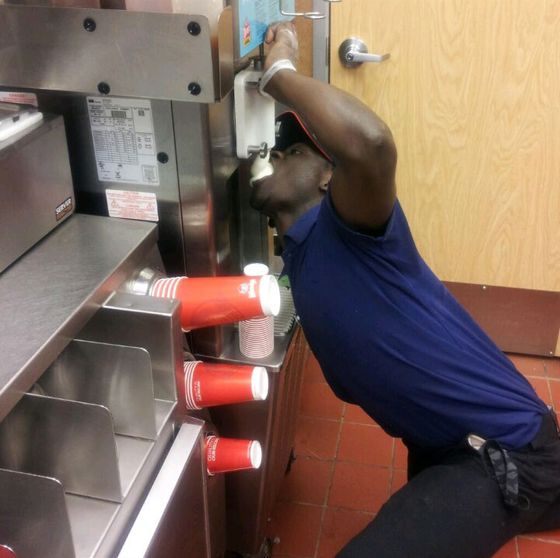 Come on, the cups are right there.Photo: Via Reddit

The good news, however, is if this guy gets fired, he has a decent shot of picking up a new gig at the restaurant across town a few of his peers are putting together. Its partners reportedly include Taco Bell shell-licking dude, the potty-mouthed cashier from Burger King, the guy who pees on nachos, the KFC mashed-potato licker, spit-happy iced tea man, sink-bath-taker, and the lettuce stomper. The racist Strawberry Coolata lady is allegedly going to get a front-of-house job, and they're going to have bottomless mimosas at brunch. The gang is said to be targeting a September opening.
I was going to buy a frosty from Wendys until I saw the employee do this [Reddit via Consumerist]
Related: The Twelve Most Egregiously Stupid Fast-Food Employee Mishaps