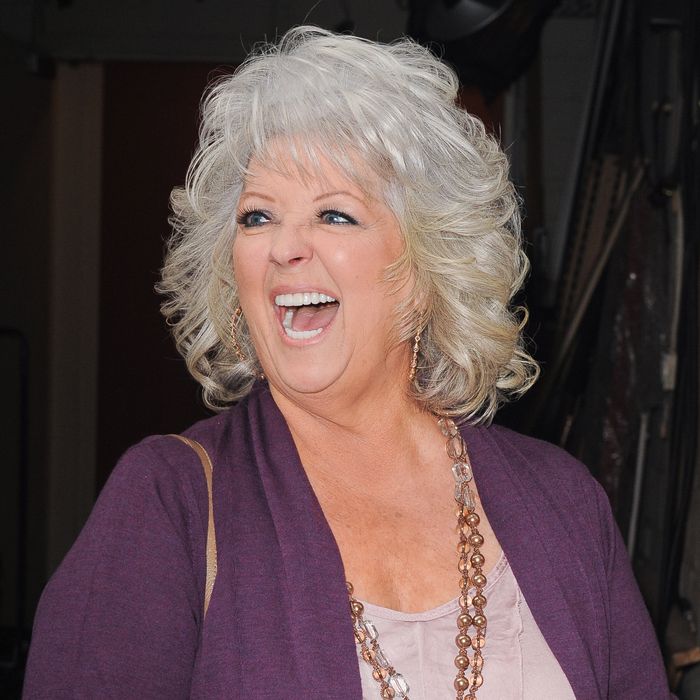 Having a bad week.
Photo: Dave Kotinsky/Getty Images
The bad news just keeps coming for Paula Deen following her disastrous week and not-great Today show appearance. The latest company to end its business relationship with Deen is a big one: Walmart.
A spokesperson for the company, which had sold Deen-branded food items such as Paula Deen Baked Goods, as well as Paula Deen eyewear, sent along this statement:
We are ending our relationship with Paula Deen Enterprises and we will not place new orders beyond those already committed.



We will work with suppliers to address existing inventories and agreements.
So if you see a burning pile of Paula Deen products in your local Walmart parking lot, don't worry — it's probably just the employees taking care of that inventory.
For those keeping track at home, this announcement comes after Caesars Entertainment announced it would be closing and rebranding the Paula Deen restaurants in its casinos, as well as Deen's much-publicized release from her Food Network contract and loss of a sponsorship deal from Smithfield Foods. Can QVC, which has said it is "closely monitoring" the situation, be far behind?
Earlier: Paula Deen Defends Herself on Today: 'I Is What I Is'
Related: Themed Paula Deen Buffet Restaurants Will Close in Caesars Properties