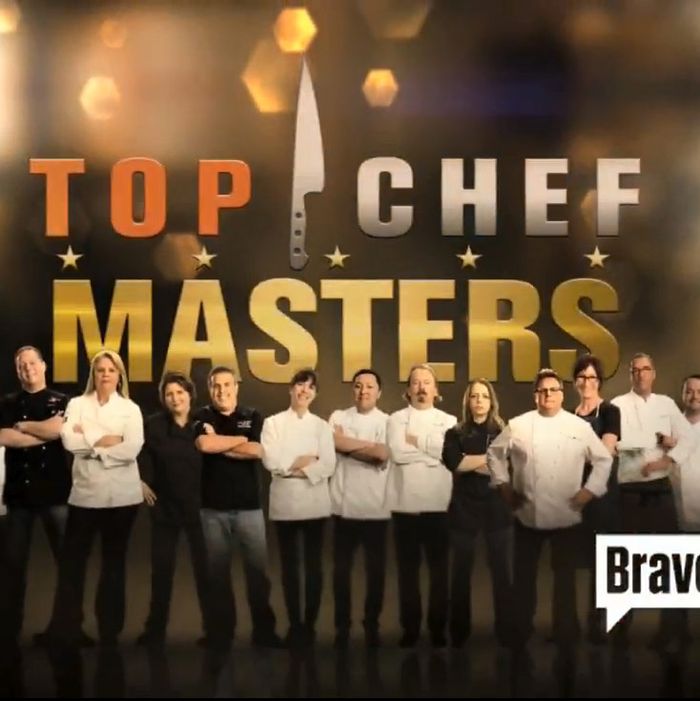 Top Chef Masters
returns on July 24.
Photo: Courtesy of Bravo
Today, the Washington Post runs an interview with Top Chef season-five veteran Bryan Voltaggio (in a twist ending, you may recall, he lost to his younger brother Michael), and the Range and Volt chef reveals he'll be among the culinary warriors on the forthcoming season of Top Chef Masters season five, which premieres on Bravo on July 24. "I felt like I owed them more," the chef says, regarding his decision to return. In addition, Bravo today released a trailer — featuring cameos from guest judges like Mindy Kaling — for the new season.
The following chefs are part of the new season:
• Franklin Becker
• David Burke
• Lynn Crawford
• Odette Fada
• Neal Fraser
• Jennifer Jasinski
• Douglas Keane
• Jenn Louis
• Richard Sandoval
• Bryan Volatggio
• Herbert Wilson
• Sang Yoon
• Sue Zemanick
Additionally, Curtis Stone is returning as host, and Gail Simmons will serve as "head critic." Also look for the addition of a web segment called "Battle of the Sous Chefs," which looks like the Masters equivalent of Top Chef's "Last Chance Kitchen." You can watch the first episode of that, and the new season's trailer, below:
This post has been updated with new information throughout.
Bryan Voltaggio to be the first 'Top Chef' contestant on 'Top Chef Masters' [WP]
Top Chef Masters/Bravo [Official Site]