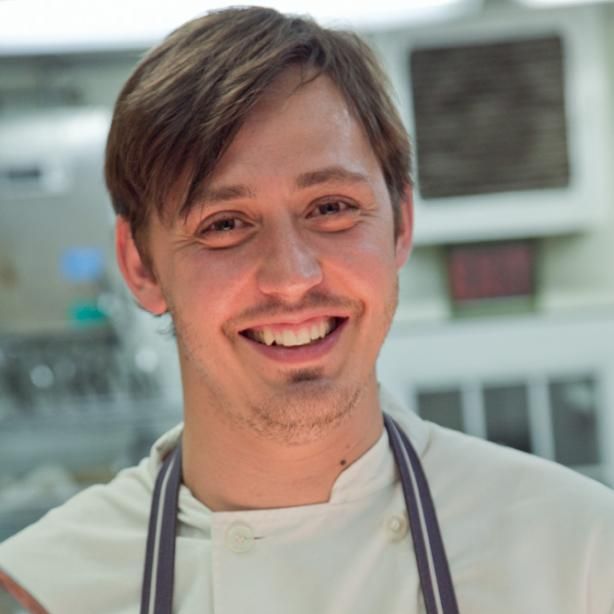 Wesley Genovart
Photo: SoLo Farm & Table
If the opening of Zak Pelaccio's Fish & Game is any indication that parts of Westchester and upstate New York really are, as the New York Times suggests, the new Brooklyn, does that mean that Vermont is somehow the new Manhattan? From a restaurant point of view at least, it might seem so, the Burlington Free Press argues. In Londonderry, ex–Per Se maitre d' Chloe Genovart and her husband, former Degustation chef Wesley Genovart, are now hitting their stride with their restaurant SoLo Farm & Table, which took the place of the former Three Clock Inn.
But it hasn't been all foie gras torchons and line-caught bass. The early flights of canapés and chicken pâté weren't so warmly received by the public. "What you cook may be right in New York City," the chef explains, "but maybe it doesn't fit here."
The two are serving the kind of food they planned to, and SoLo Farm & Table is now getting a good amount of local and national press after some fine-tuning. A few of the longtime patrons of the former Three Clock Inn haven't come along for the ride: "It was better for everybody to lose some of the old customers," Genovart tells the paper. The whole thing's an interesting read; other Vermont transplants trained at Gotham Bar and Grill, Lespinasse, and for Daniel Boulud. Check it out here.
Vermont restaurant scene benefits when New York's talented chefs trade city life for the country [Burlington Free Press]
Earlier: Mushroom Hunting With Zak Pelaccio, Hudson's Newest Restaurateur
*This post has been corrected to show that Hudson and Hastings-on-Hudson are not the same place.