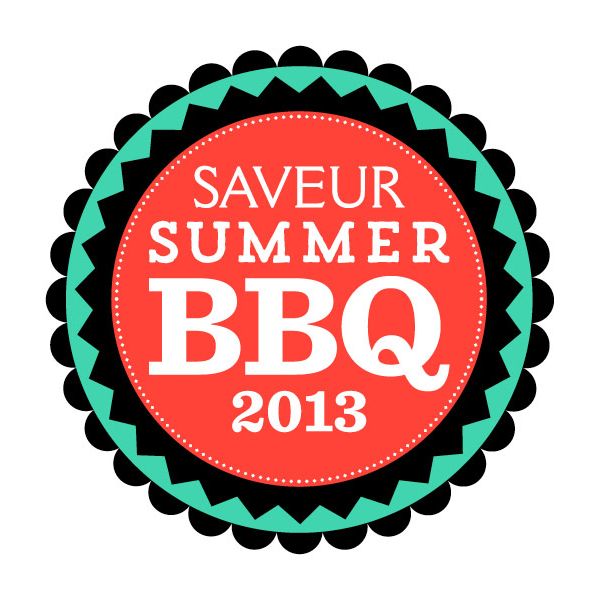 Last week, we asked to hear about your Most Outrageously Awesome Experience Cooking With Live Fire in exchange for a chance to win tickets to Saveur magazine's annual summer barbecue, which takes place next Tuesday at the West 79th Street Boat Basin Cafe. You told us stories about lighter-fluid explosions, marshmallow fires, lamb offal, and even Marlon Brando. Our five favorites are straight ahead.

- Uncannie, whose tale of faulty pilot lights and flaming marshmallows led to culinary innovation: burned macaron smores with Nutella. ("Now one of my favorite things to prep and bring camping.")
- Kmadrid, who ambitiously decided to attempt making "stained glass" bowls out of caramelized sugar as seen on Iron Chef and ended up with a fireball that "removed my eyebrows completely, charred my right cheekbone, burned my eyelashes as if I'd clipped them with scissors, receded my hairline an inch farther from my forehead, and made the skin on my nose blossom open like petals on a flower." The bowls turned out okay.
- Mcs, who was initially skeptical of whole roasted goat's head served on the roadside in South Africa, but became a convert after eating an ear: "Here's to enjoying the simple things in life like a charred head of goat on open fire."
- Raptoresq, who recounts an ill-fated bananas foster experiment ended with a botched rum ignition, fire alarms, and "hitting my girlfriend with knives and ice cream."
- Jwohl, whose annual family clambake uses scraps of wood that have been collected all year long. No explosions of skin-melting mishaps here — just a good heart-warmer: "It's like all the little odds and ends, tiffs and spats, they all get burnt up once a year to produce something wonderful."
Congrats to the winners — you'll be receiving an e-mail from the event organizers shortly — and thanks to everyone for their BBQ stories.

Earlier: We're Giving Away Five Tickets to the Saveur Barbecue