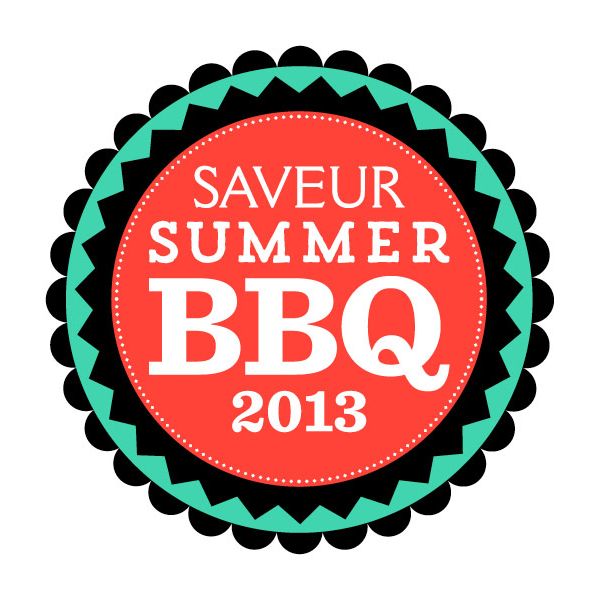 See you there.
Photo: Courtesy of Saveur
James Oseland and the editors of Saveur will hold their fourth annual blowout barbecue in New York on Tuesday, June 25, from 6 to 10 p.m. at the West 79th Street Boat Basin Café. In addition to the eighteen contributing chefs, there will be plenty of cold beer, fine cocktails, and even a D.J. specializing in playlists of chef-suggested songs. Tickets for the party, which admit two, are $195 each and are now available online, but your chance to get your grill on and win your way in is straight ahead, along with the details on the lineup.
The chefs cooking for the magazine's event this year are:
- Roberto Caporuscio
- Tiffany Derry
- Lorena Garcia
- Sarah Grueneberg
- Kristen Kish
- Craig Koketsu
- Yvan Lemoine
- Michael Lomonaco
- George Mendes
- Tadashi Ono
- Alexandra Raij & Eder Montero
- George Sabatino
- Vidyadhara Shetty & Indika Kumara
- Robert Truitt
- Hugo Uys
- Patricia Yeo
So, yes, that's a lot of talent. For your shot at one of five free tickets — each ticket admits two, bear in mind — to the event, please let us know in the comments section below about your Most Outrageously Awesome Experience Cooking With Live Fire. (The bold and capital letters should give you some indication of the kinds of great stories we're looking to hear.) Maybe you grilled yarrow root with a few close friends while dangling from ropes on the side of K2, or maybe you were once challenged to an epic s'more-athon by a stranger in the Ozarks and won while you were bombed on moonshine. Maybe you produced an epic twelve-course meal straight out of Escoffier from the embers of a high-school bonfire and won a bet with Paul Bocuse. You tell us; hopefully your story is true.
We'll be taking submissions until 12 p.m. on Monday, June 17, at which time the comments section will close and we'll pick the winners, who'll be notified by the e-mail addresses connected to their commenter account information.* Good luck out there.
SAVEUR Summer BBQ [Gilt City]