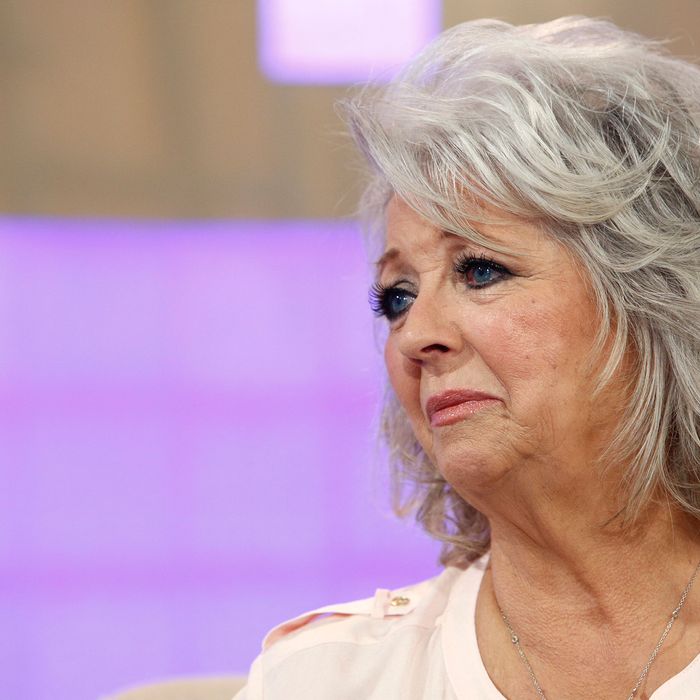 Deen, yesterday.
Photo: NBC/Getty Images
You could have guessed this was coming: QVC has kicked Paula to the curb, too. Julia Moskin first had the statement on Twitter: "For now, we have decided to take a pause. Paula won't be appearing on any upcoming broadcasts and we will phase out her product assortment on our online sales channels over the next few months." (There's a fuller statement from QVC CEO Mike George on on the shopping channel's site.) Paula also issues the understatement of the century a statement on the site: "As you know, I have some important things to work on right now, both personally and professionally. And so we've agreed that it's best for me to step back from QVC and focus on setting things right."
This has to be the last of these posts, right? How many more companies can Paula Deen be doing business with anyway? Pretty soon companies that have never sold Deen-branded wares will just start releasing pre-emptive statements to let the world know they have no intention of ever doing business with Paula's company. One bright spot: This probably means more money for the elephants.
This post has been updated with new information.
A Letter from QVC CEO Mike George and a Letter from Paula Deen [QVC]
Earlier: Who's Dumping Paula Deen Now? Home Depot and Novo Nordisk