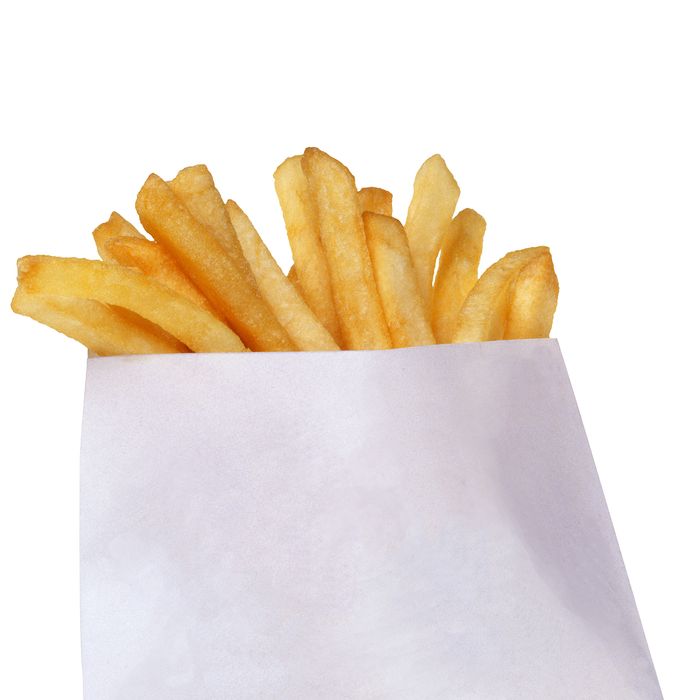 There should be more of these.
There's trouble in Idaho: A grocers co-op has sued the United Potato Growers of America for what it says has been a decade-long scheme to artifically inflate the price of potatoes. In fact, the co-op (called Associated Wholesale Grocers) says the scheme "is akin to the petroleum-producing OPEC cartel, reducing planting acreages and destroying potatoes to restrict what is available for sale."
How would the UPGA — a group of growers responsible for 75 percent of all of the taters grown in the U.S. — go about executing this kind of fraud on such a massive scale? Well, according to the AWG, "satellite imagery, fly-overs, GPS systems, and other methods to enforce its agreement to reduce potato supply."
A lawyer for the UPGA, though, says the moves are protected under a federal law that exempts some agricultural producers from anti-trust rules. (The problem, you see, is that potato farmers used to just grow way too many spuds, and the surplus caused prices to plummet.)
But the AWG sees it another way. Here's how the AP describes it:
At secret meetings in Idaho Falls, according to the complaint, big Idaho growers like Albert Wada and members of the Raybould family [which owns the 850-acre Raybould Farms], as well as North Dakota ag-multimillionaire Ronald Offutt, worked with [UPGA attorney Randon Wilson] to hatch a far-reaching price-fixing scheme, creating a powerful agricultural juggernaut capable of squeezing buyers.
One thing's for certain: Whether it was illegal or not, America has been deprived of a great many French fries indeed.