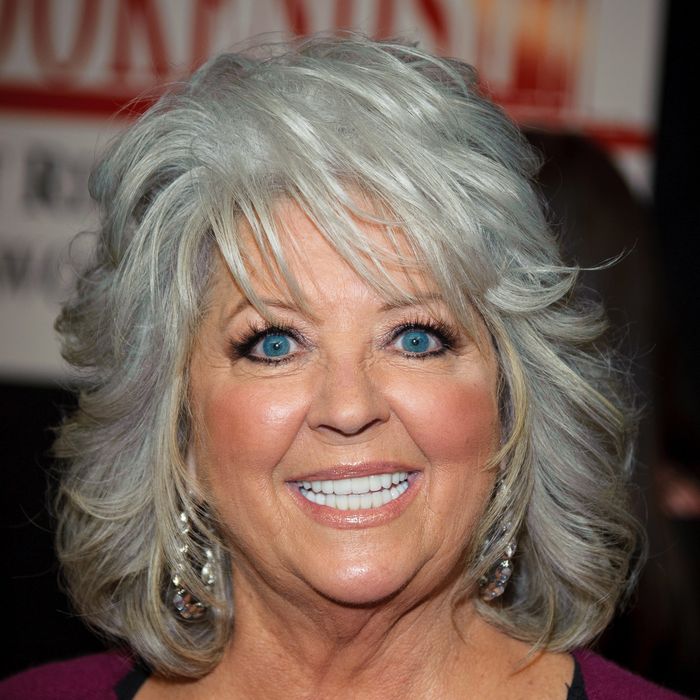 No more gooey butter cake.
Photo: Dave Kotinsky/Getty Images
Word got out this morning that Caesars Entertainment Corporation will close four Paula Deen-themed restaurants, just as the embattled celebrity chef gave a defiant and tearful interview to Matt Lauer on Today. Operators at Paula Deen's Buffet in Tunica, Mississippi, had previously announced they would endeavor to keep their local branch, which is attached to a casino like the others, open. The move to close and rebrand the properties follows the news that Food Network and Smithfield Foods have dropped Deen as a partner.
Caesars, which previously promoted the restaurants with a "never gamble hungry" tagline, issued a press release last night stating it would no longer work with Paula Deen Enterprises, and today, Louisville, Kentucky, NBC affiliate WAVE 3 reports the decision was "mutual":
In light of today's announcement regarding Caesar Entertainment Corporation and Paula Deen Enterprises mutual decision to not renew the two companies business relationship, Horseshoe Southern Indiana will announce plans for a new buffet in the near future.
Of course, the celebrity chef has at least a dozen sponsorship-related, co-branded merchandise and endorsement deals. At least one partner, Royal Caribbean Cruises, has announced they'll keep working with Deen after allegations of racial-epithet use were first reported last week.
Caesars drops Deen, Horseshoe buffet to change theme [WAVE 3/NBC]
Earlier: Paula Deen Defends Herself on Today: 'I Is What I Is'
Related: Paula Deen-Themed Cruise Announces Second Voyage to Meet Fan Demand