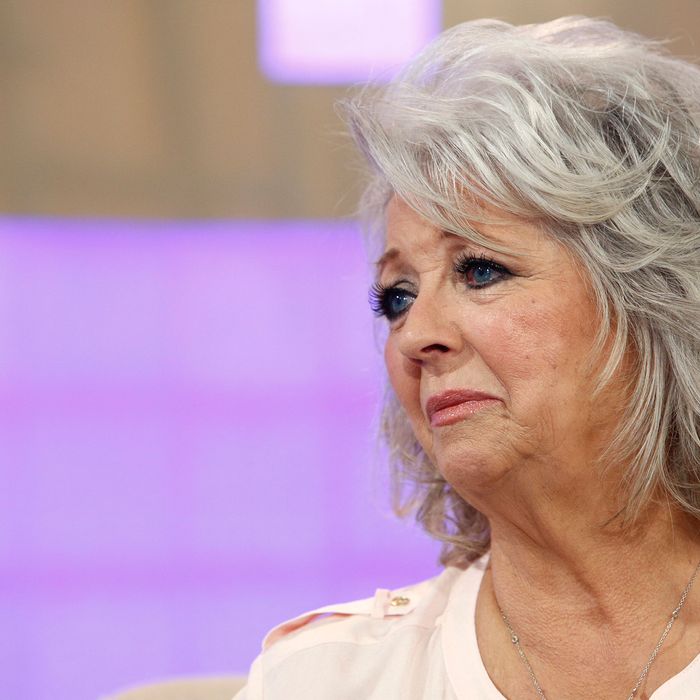 Aren't we almost out of companies at this point?
Photo: NBC/Getty Images
Just how toxic is the Paula Deen brand name? Very, it seems. Following Food Network, Smithfield Foods, Caesars Entertainment, and Walmart, both Home Depot and Novo Nordisk — the company that makes Paula-endorsed diabetes medicine — have said that they, too, will stop doing business with Deen for the time being.
NBC News confirmed the Home Depot news late yesterday following the Walmart announcement.As for Novo Nordisk, the Times' Julia Moskin first tweeted the statement this morning:
"Novo Nordisk and Paula Deen have mutually agreed to suspend our patient education activities for now…" (1 of 2)— Julia Moskin (@juliamoskin) June 27, 2013

"…while she takes time to focus her attention where it is needed." Email from Novo Nordisk PR. (2 of 2)— Julia Moskin (@juliamoskin) June 27, 2013

NovoNordisk: "No new materials that feature Paula will be created, and we will… evolve our marketing materials towards a new campaign."— Julia Moskin (@juliamoskin) June 27, 2013

The Novo Nordisk deal is especially bad, since it caused such a stir when it was announced last year — and the company stuck with her even as the public's opinion of the deal (and Deen) plummeted.
It's bad. But, hey, at least Tasty Blend Foods and a company called Epicurean Butter are sticking with Deen.
Update: Add Target to the list, too.
Wal-Mart, Home Depot end relationships with Paula Deen [NBC News]
Earlier: Paula Deen Defends Herself on Today: 'I Is What I Is'
Related: Paula Deen Reps Sending 'Letters of Support' to the Press
Related: Walmart Drops Paula Deen, Too