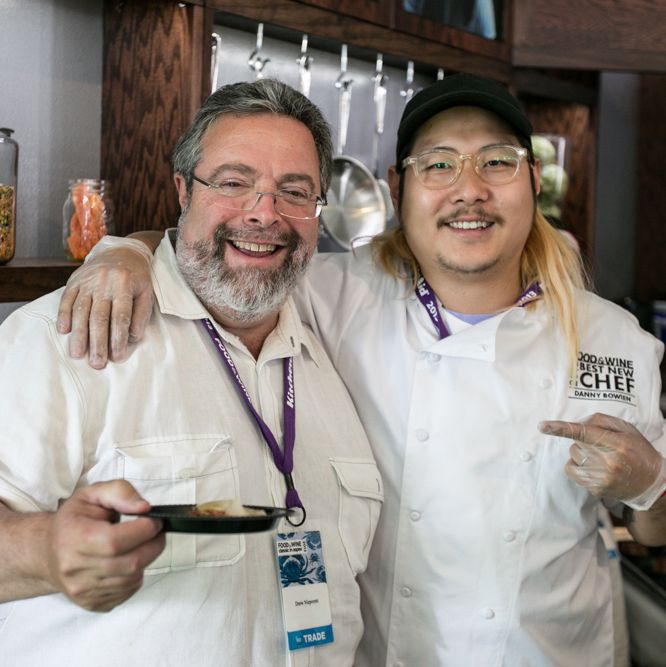 Drew Nieporent and Danny Bowien in Aspen this weekend.
Photo: Eugene (Huge) Galdones
This past weekend, a who's who of chefs, oenophiles, and gastronomes headed to Aspen for the 31st installment of the annual Food & Wine Classic. It only seemed natural, with so many high-profile chefs on hand, to take a quick survey and ask them which culinary trends they thought would be big in the coming months (for the record, almost everyone agreed that pork and bacon are on their way out). Jump to the slideshow to check out their thoughts.