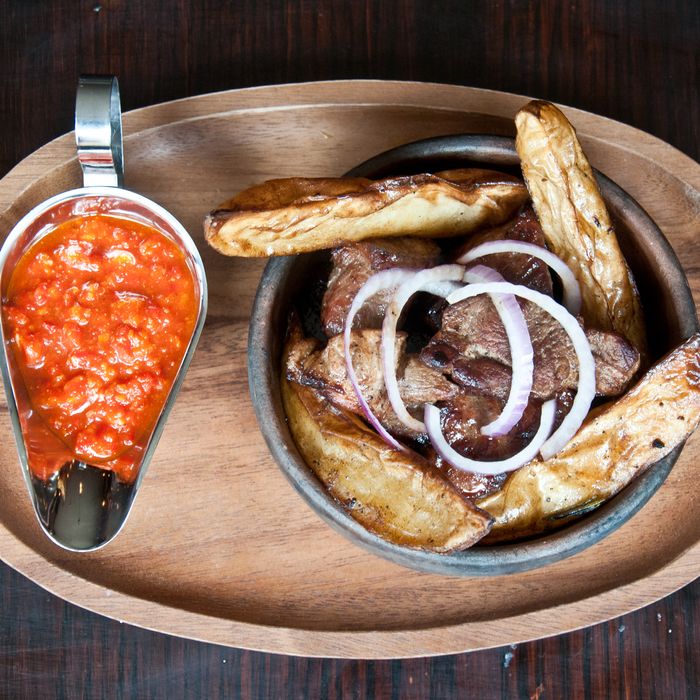 Mtsuadi: Georgian shisk-kebab (chicken, lamb, and pork) served with baked potatoes and tkemali or adjika sauce.
Photo: Sarah Silberg/New York Magazine
Oda House brings the rare-for-Manhattan cuisine of Georgia to the East Village, and if you've ever had the pleasure of tucking into that country's gut-busting fare, you know that it's something worth getting excited about. Chef-partner Maia Acquaviva's menu doesn't stint on the classics. There's Georgian shish kebab (pictured), the slow-cooked lamb dish called chakapuli, the titanic soup dumplings known as khinkali, and a section devoted to khachapuri, the excellent Georgian cheese breads, variously stuffed and topped. The space is small, but there's room enough for a two-man band that plays traditional music on weekends with the kind of fervor you might associate with an old East Village punk-rock venue.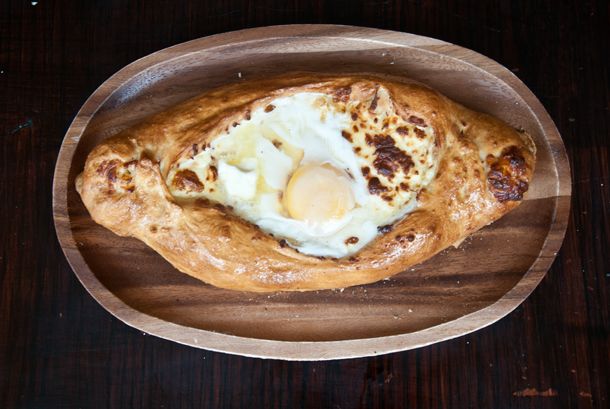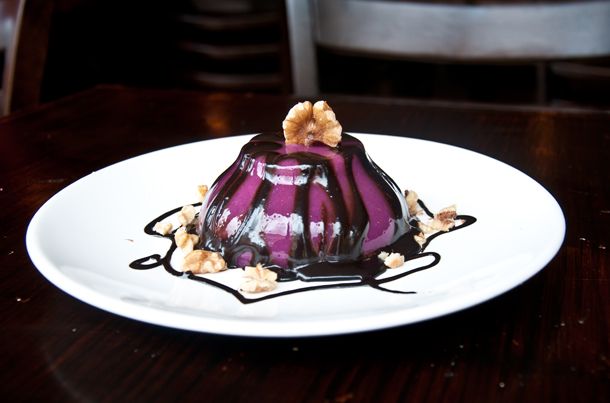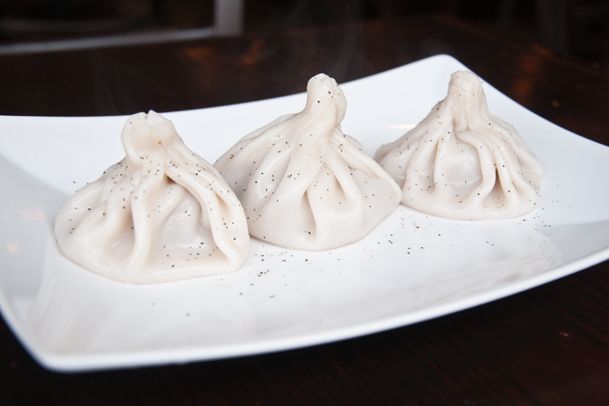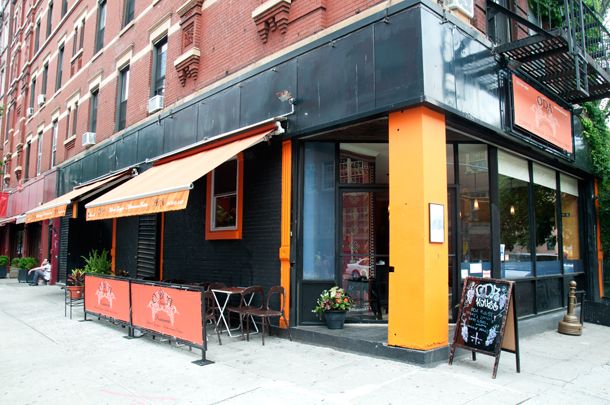 Oda House, 76 Ave. B, at 5th St.; 212-353-3838
*This article originally appeared in the June 17, 2013 issue of New York Magazine.