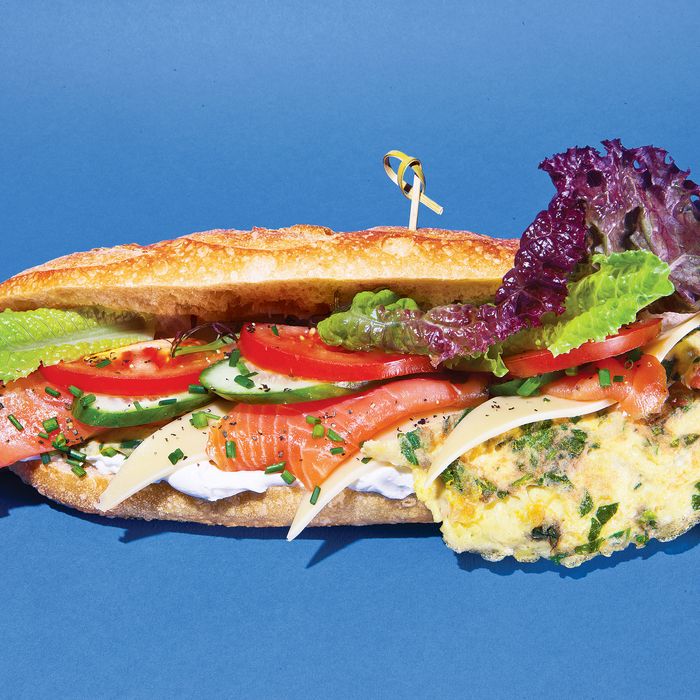 Photo: Bobby Doherty/New York Magazine
After years of dainty panini domination, the trend in sandwiches is toward the big, the bulky, and the overstuffed. To avoid a similar fate—and save a few bucks—go halfsies with a friend.
More From Cheap Eats 2013
The Cheap List: 18 of Our Favorite New Eats
The Best New Cheap Cuisine, Culinary Mash-up, and More
Ranking Shake-Shack-Inspired Cheeseburgers
The Year's Hot New Batch of Donuts
Barbeque With a New York Accent
*This article originally appeared in the July 8, 2013 issue of New York Magazine.