The ramen chef Keizo Shimamoto is known for his green-curry ramen and tonkotsu, which are both served at Bassanova in the Setagaya Ward, Tokyo. The Los Angeles native is also something of a ramen scholar and expert. He was also the subject of an award-winning documentary, and today, it turns out, he also happens to be hard at work opening a New York branch of Bassanova.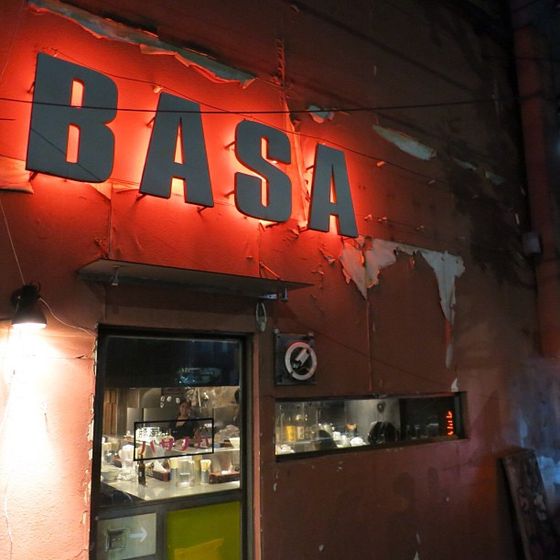 The shop in Japan.Photo: Courtesy of Go! Ramen/Facebook

Marvel Comics' C.B. Cebulski reports that Keizo Shimamoto will open in an as-yet-undisclosed location in New York this summer. On his own blog, the chef says he hopes to open "very very soon."
Shimamoto started off chronicling his noodle-eating adventures at Go Ramen. Eventually he decided to learn how to make soup, and after several gigs, including one with fellow restaurateur Ivan Orkin, Shimamoto became the chef at Bassanova, a ramenya that had started off a sort of collaborative between several chefs — you can check out the story here. Now, like Orkin, he's come to New York to set up shop.

We'll keep you posted on the details as we hear them, but in the meantime, the ramen-hungry might also want to read up on Cebulski's reports from the green-curry ramen front here and here.
Bassanova Ramen Coming to NYC! [Eataku]
A change of scenery… [Go Ramen!]
Related: First New York Location of Jinya Ramen Bar Opening in June