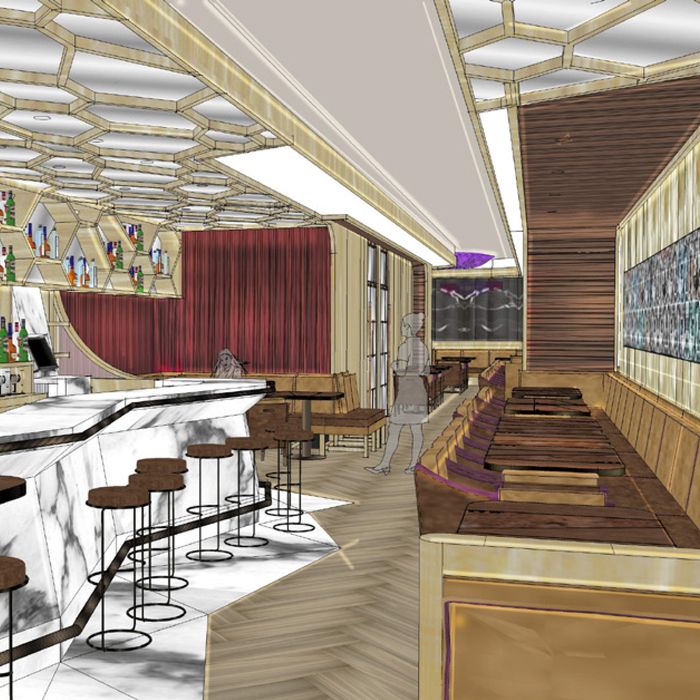 The bar at B & Co.
Photo: Courtesy of B. & Co.
Max Burgio, who ran Float in Times Square and then the private club upstairs at Cipriani in Soho, is striking out on his own. The Palermo native was initially in talks with Roberto Cavalli about doing a café. When that didn't work out, Burgio met Fabio Briatore, the entrepreneur who owns the full-fat Billionaire Club in Sardinia, about opening in New York, but ultimately decided to go with his own concept. And what a concept it is.
B & Co., at 14 East 58th Street — just next to Bergdorf Goodman Men's — will consist of an 80-seat restaurant on the first floor, a lounge area where customers can order off a small-plates menu on the second, and a private club on the third.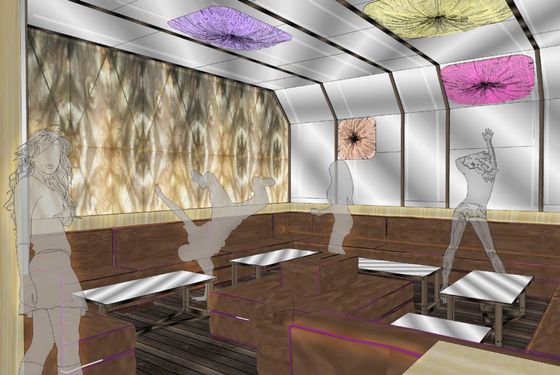 At B & Co., the ladies will gyrate and handstanders will have plenty of space between tables to ply their craft.Photo: B. & Co.

"We will serve southern Mediterranean with a focus on seafood," Burgio says. To that end, he's hired Anthony Guinehut, former manager at La Goulue and Bar Boulud, to help run B & Co., and Salvo Renta, formerly chef at La Mantia in Rome, to man the kitchen. Among the menu offerings are eggplant and fava purée flatbread; carpaccios of sturgeon, salmon, and tuna served with potato pancake; branzino al forno with roasted potato; and swordfish involtini.
The restaurant is scheduled to open this fall.