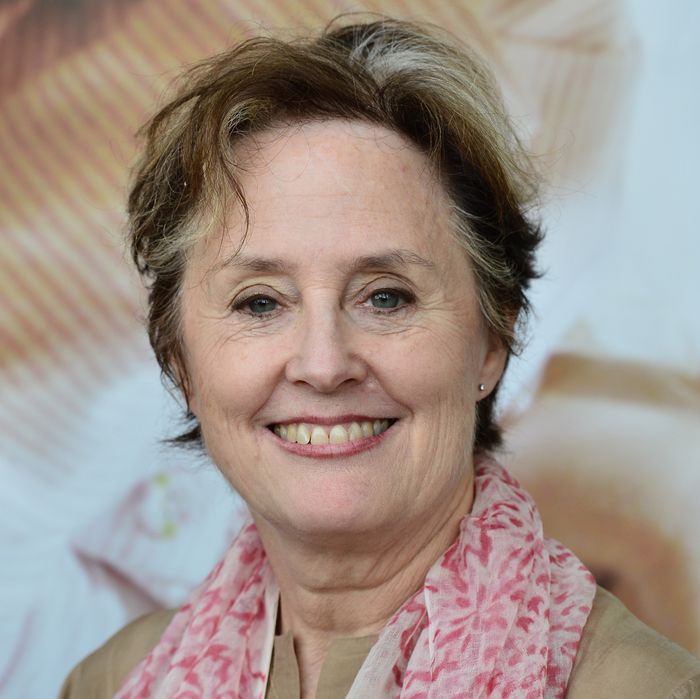 She choo-chooses you!
Photo: GIUSEPPE CACACE/AFP/Getty Images
What a long, strange, heirloom-vegetable-filled trip it's probably going to be: Chez Panisse owner Alice Waters is rebounding from the electrical fire that almost destroyed the restaurant in March not only by staging a fancy charity dinner, but also by taking the local and sustainable show out on the road. Waters has signed on as the culinary consultant for artist Doug Aitken's Station to Station, an ambitious, cross-country Amtrak train trip described as "Coachella on wheels crossed with a museum exhibition on steroids." She may make sure the pork on your sandwich is heritage breed, Artinfo reports, but the word is that the legendary food figure won't actually be buttering your bread.
"Alice is consulting on the food component and has been in talks with Doug Aitken," a rep for Waters tells the site. There aren't any details on Meyer lemon jam and/or sheep's-milk beignets to share as of now, however, and the restaurateur's rep mentions she won't actually be "boarding the train."
Aitken is reportedly basing the three-week-long Station to Station on an era when artists like the Grateful Dead and the Band took long, contemplative, and smoke-filled train trips from show to show. The ten-car train will be used to bounce more contemporary musicians — most of whom have replaced kale juice with amphetamines — between cities. Between platforms, the train itself will be a platform for one of Aitken's enormous LED installations.
Famed Chef Alice Waters Is On Board for Doug Aitken's Roving Festival [Artinfo]
Earlier: Post-Blaze Chez Panisse Reopens With Ritzy $2,500-Per-Head Fund-raiser