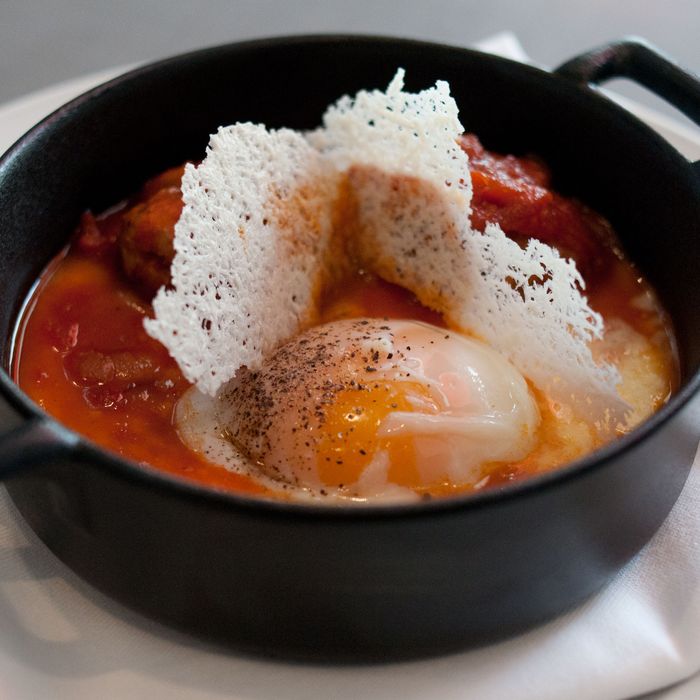 Fennel-sage chicken meatballs and araucana poached egg with creamy grits and tomato fondue.
Photo: Gabriela Landazuri/New York Magazine
Today, Jo-Ann Makovitzky and Marco Moreira, the husband-and-wife team behind Tocqueville and 15 East, are opening a new, all-day restaurant in the East Village. The Fourth, a 5,000-square-foot, bi-level space, includes two dining rooms as well as a separate espresso bar that will debut a new brand of coffee called Café Quatrième (Makovitzky once worked as a coffee buyer for Dean & DeLuca). The decor is really artsy and impressive: There are wooden bed frames suspended from the ceiling, graffiti, and bubble chandeliers. Dishes include a Swiss chard and honshimaji mushroom fritatta, cioppino of lobster and shellfish, and paccheri and California uni pasta with Montauk squid and peri peri. Take a look at the menus and a few of the dishes, straight ahead.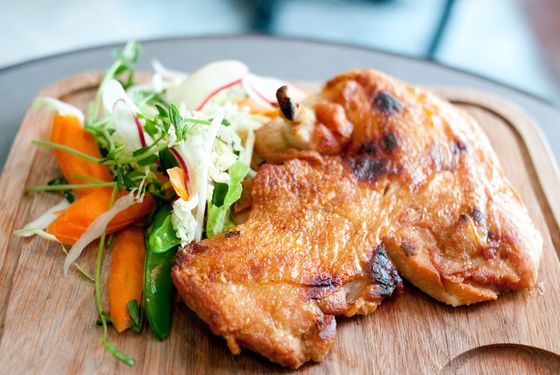 Pink-salt brick-roasted Amish country chicken with watercress, shaved spring vegetables, and chili lemon vinaigrette.Photo: Gabriela Landazuri/New York Magazine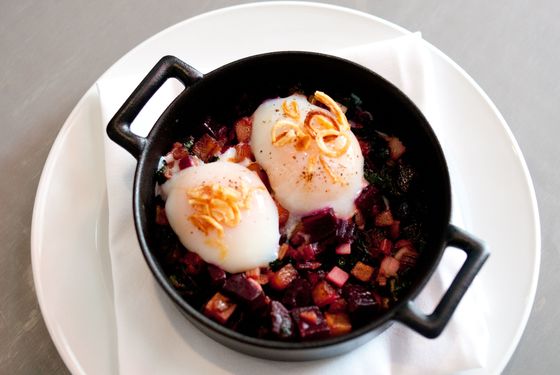 Hearth-baked Union Square araucana egg red flannel hash.Photo: Gabriela Landazuri/New York Magazine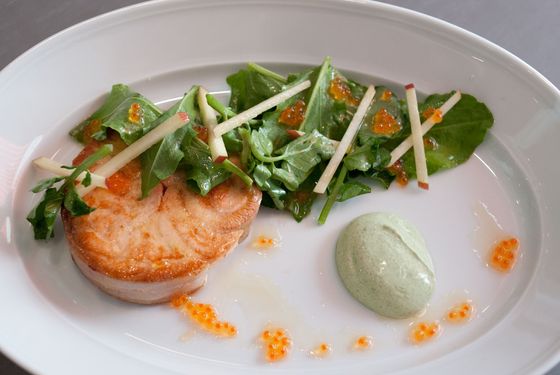 Copper River salmon with sorrel yogurt smoked roe, crispy shallot, green apples, and watercress.Photo: Gabriela Landazuri/New York Magazine
Dinner [PDF]
Dessert [PDF]
Breakfast [PDF]
The Fourth, 132 Fourth Ave., at East 13th St.; 212-432-1324