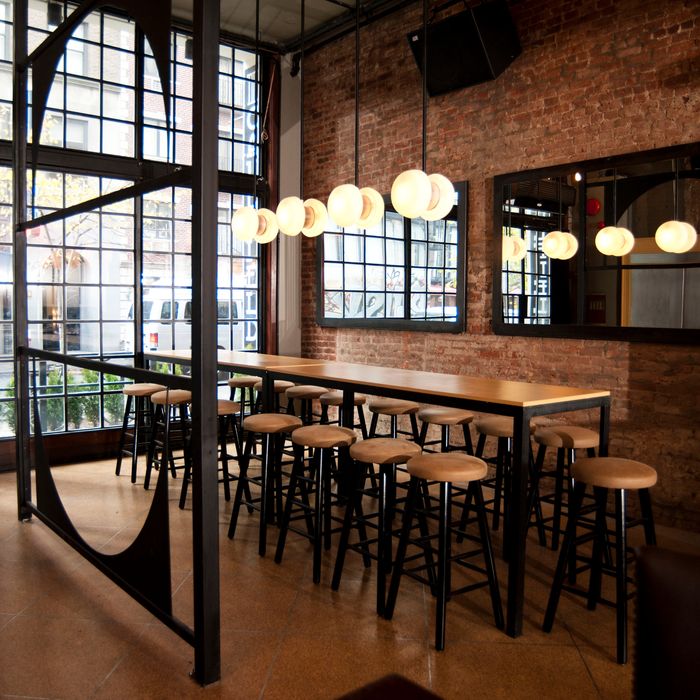 Don't ever tell anybody anything.
Photo: Rodin Banica
Sure, this week's lit-restaurant apex is all about Gatsby, its surplus of bespoke dress skirts, throngs of frenetic flappers, classy Art Deco cocktails, and all that, but it's come to our attention that the Caulfield, the Gramercy-area bar and restaurant with a Salinger-esque name and a menu incongruously chockablock with Mexican fiesta food, apparently closed a month or more ago.
Let's consider it a cautionary tale. The owners of the Volstead and PS 450 opened the literary-minded restaurant in November of 2011 with chef Dominic Giuliano in the kitchen. Like PS 450, the Caulfield was designed to be a high-volume bar, with a D.J. on the weekends, the kind of place that served a diversified portfolio of French toast options at brunch. In effect, it was the kind of restaurant Holden Caulfield might have circled around with scorn. Phone calls to Park South Hospitality have gone unanswered, but the Caulfield's phone is disconnected, its Twitter and Facebook accounts are idle, and the windows facing out over East 27th Street are papered over. The bar has made itself as scarce as Salinger.
Earlier: Sneak Peek at the Caulfield, Bringing Tacos and Cocktails to Park Avenue on Thursday