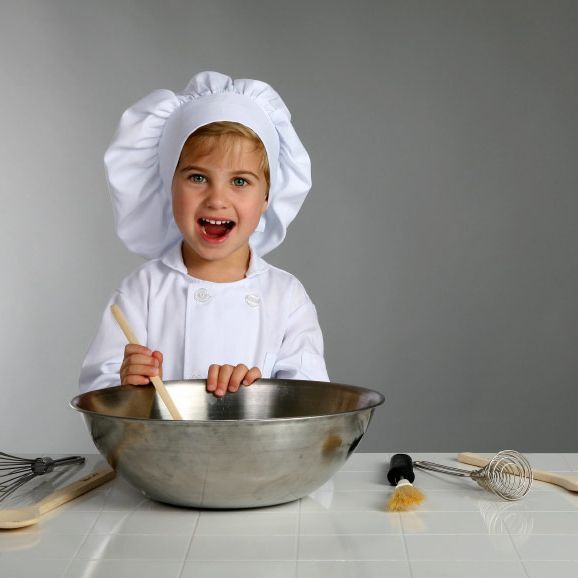 How young is too young?
Photo: iStockphoto
If television networks have it their way, the next celebrity chef may not have even hit puberty. This week's pilot announcements show that execs are beginning to realize that they can do a better job at reaching a younger demographic with reality food shows. Fox revealed today that it has ordered Gordon Ramsay's Junior Masterchef: Kids between the ages of 8 and 13 who "love to cook" will compete, while Ramsay, Joe Bastianich, and Graham Elliot judge. It feels exploitative to pit children against each other and turn them into Honey Boo-Boo-esque stars, but what do you expect from Ramsay? Hopefully he can control his temper.
MTV's concept is a bit more mature: This week, the network put out a casting call to aspiring chefs for Food School. It's a Real World-style show that will have all the contestants living under one roof while receiving culinary training. The applicants must be over 18 — because MTV wants to show night-vision food porn.
Fox Orders New Series "Junior Masterchef" As Part of a New Multi-Year Deal With Renowned Chef Gordon Ramsay [FOX via Brian Stelter/Twitter]
MTV Eyes Food Competition Space With 'Food School' [Variety]