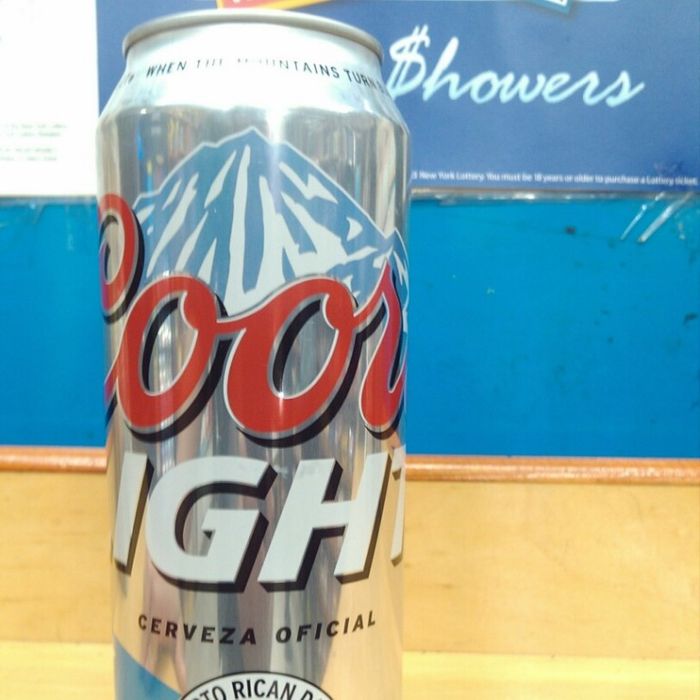 Oops!
Photo: Courtesy of Boricuas for a Positive Image
Coors Light, a sponsor of New York's annual Puerto Rican Day Parade on June 9, decided to celebrate the occasion by featuring the national flag on its special-edition can. Not surprisingly, Puerto Ricans are outraged at the implication that they're big drinkers. It's a sensitive subject because the community struggles with high rates of alcoholism. "When you are talking about a flag and what it represents, being linked to an alcoholic beverage is not reflective of what our culture symbolizes," says Councilwoman Melissa Mark-Viverito. The use of the flag is in poor taste — but hey, parades are supposed to be boozy.
Update: Coors has an issued an apology and said it would halt distribution of the cans starting tomorrow morning.
"We apologize if the graphics on our promotional packaging inadvertently offended you or any other members of the Puerto Rican community," Nehl Horton, chief public affairs and communications director for MillerCoors, wrote to Boricuas for a Positive Image, the group that planned to protest.
Coors Apologizes For Using Puerto Rico's Flag On Beer Cans, Halts Production [Fox]
Puerto Rican Flag on Coors Beer Cans Sparks Outrage [DNAinfo] via NYC Puerto Rican Community Upset Over Flag Logo on Coors Light Can [NBC]