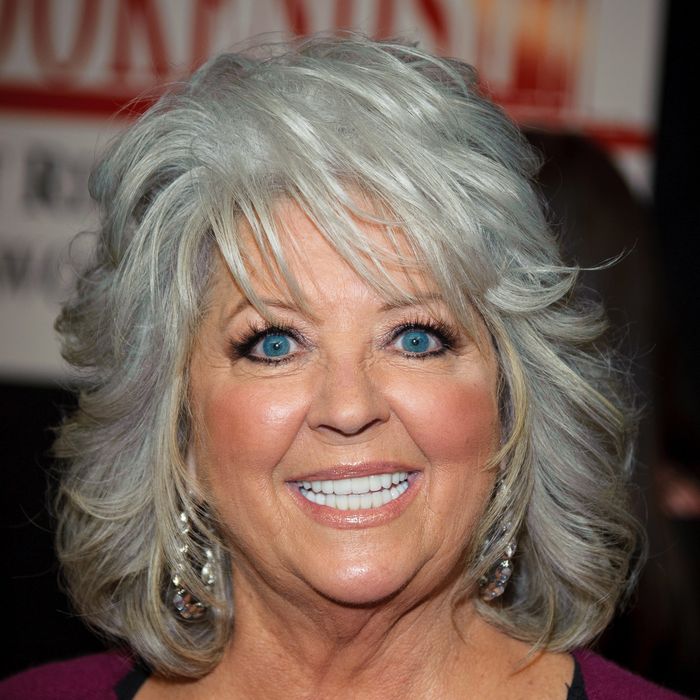 This place better serve food.
Photo: Dave Kotinsky/Getty Images
Businesswoman B.J. Fletcher has spent the last two years working to turn Paula Deen's Albany City childhood home into a museum. Fletcher has even enlisted the help of Paula's ex-husband, Jimmy Deen, and they recently purchased Paula's former residence. Paula, of course, is thrilled with this idea: "I would want something like this to be a symbol of hope for people looking to make their lives better," she told the Albany Herald. "That house holds so many memories for me … And it just so happens I can pretty much furnish it like it was. I still have mama's living room set." But Fletcher and Jimmy now want to move her home closer to the more tourist-friendly area near the Thronateeska Heritage Center. In that case, they should scrap the idea to preserve her childhood house and build the museum from the ground up. This is what we'd like to see be a part of this soon-to-be American landmark.
1. A twenty-foot sculpture of "the Lady's Brunch Burger," which uses Krispy Kreme doughnuts as the bun.
2. An IMAX installation that plays her loopy Today show dance on repeat. Museum docents will teach you the moves.
3. A simulated boxing ring where you can throw punches at Anthony Bourdain.
4. A DIY deep-frying station with unlimited cheesecake, lasagna, and butter balls.
5. A video installation that shows Paula's brief appearance in Elizabethtown, a movie in which she played Orlando Bloom's aunt. Yes, this really happened.
6. A dark, scary room where you walk through and are handed a pamphlet on diabetes and a sample of the drug she endorses. All you see in this room is a 3-D clip of Paula getting hit in the face with frozen ham.
7. A modern-art wing dedicated to Paula's Twinkie Pie. The museum can hire this lady.
8. A boat ride that mimics the experience of the great Paula Deen & Family 2013 Caribbean Cruise. Expect it to be like a "floating nursing home."
9. A special kids-only area that teaches children basic skills about scoring endorsement deals and building a multi-million-dollar empire. You've got to start when they're young.
10. A gift shop that sells butter-flavored lip balm and Paula-style wigs.
Group working to bring Paula Deen museum to Albany [Albany Herald] via Paula Deen Museum In The Works, Would Transform Star's Childhood Home In Albany, Ga. [HuffPo]