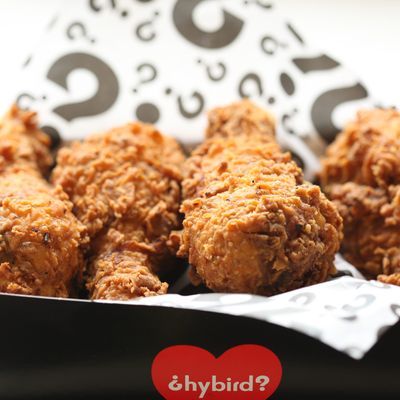 You can buy a single piece of Love's Drumsticks for $4.
Photo: Melissa Hom
Last year, Questlove challenged David Chang to a fried-chicken showdown. Chang won, but Questlove's fighting back by opening his own place in Chelsea Market with restaurateur Stephen Starr. The Hybird menu is broken down into three categories: Love's Drumsticks, which you can get with biscuits and honey butter; Dumplings, in variations like "Crème de la Crab," "Tofu Tofu," and "Curry Up Chicken"; and Questolicious Cupcakes. If anyone can save cupcakes, it's Questlove and his "Sexual Chocolate" and "Miso Ho-ney" flavors. Take a look at the food, space, and menu, straight ahead.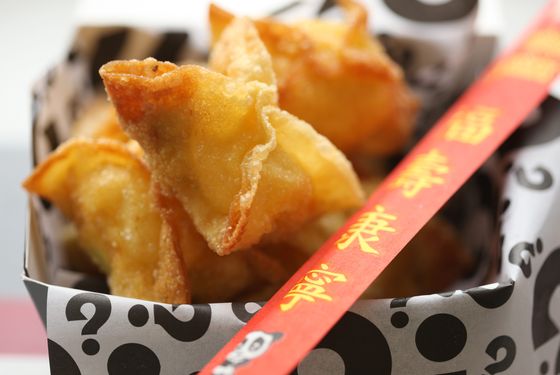 Dumpling flavors include Mornay's Truffled Egg and Cheese & Chard.Photo: Melissa Hom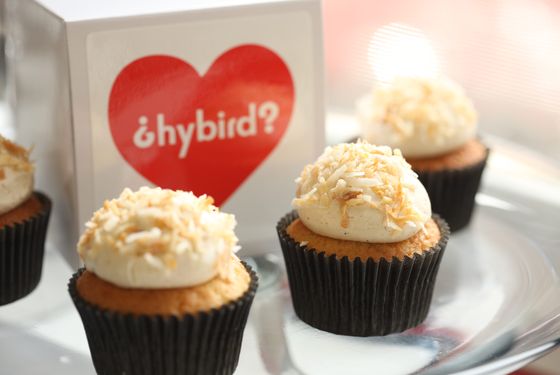 Cupcakes are made with carrot-thai red curry icing, coconut-lemongrass kaffir lime, and miso buttercream.Photo: Melissa Hom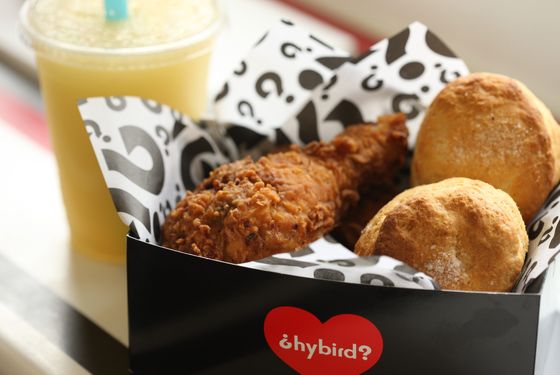 You can add biscuits, honey butter, and a honey-ginger lemonade slushy to your chicken order.Photo: Melissa Hom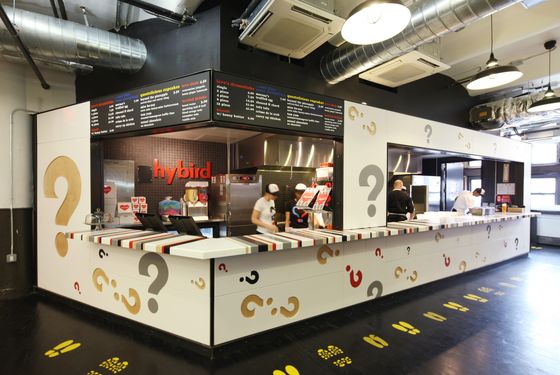 The space.Photo: Melissa Hom
Menu [PDF]
Chelsea Market, 75 Ninth Ave., between 15th and 16th Streets, (212)-989-3332
Monday to Saturday, 10 a.m. to 9 p.m., and Sunday, 10 a.m. to 8 p.m.