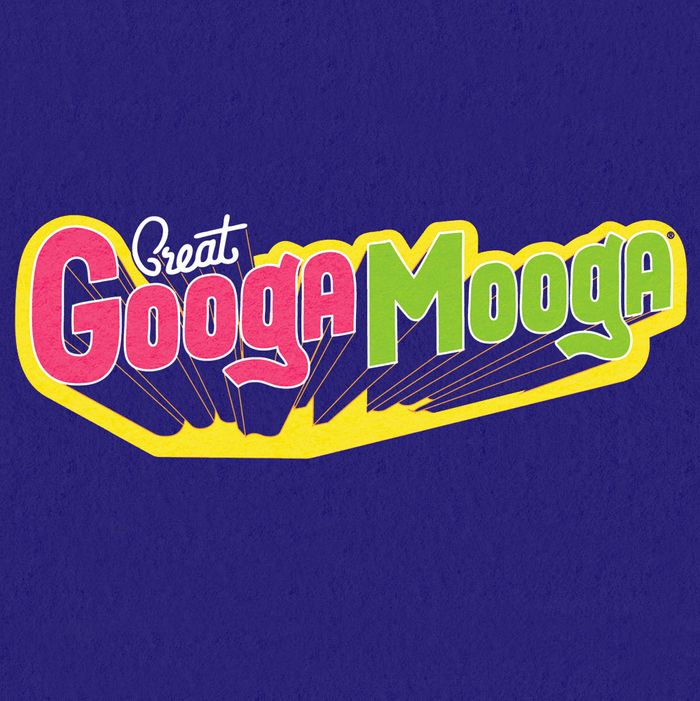 Many small restaurants and food companies stand to lose thousands of dollars in revenue.
Photo: Courtesy of Great GoogaMooga
The third and final day of the Great GoogaMooga food and music festival was canceled earlier this afternoon at approximately 12:30, with event organizers citing general public safety concerns and potential damage to Prospect Park thanks to the rainy day. While organizer Superfly Presents was quick to issue a statement pledging to refund all Sunday VIP ticket purchases in full, the announcement reportedly came after about a hundred or so of the enlisted food vendors had already set up for the day, and hundreds more festival-goers had converged on the site.
You may remember that last's year inaugural GoogaMooga was also something of a disaster, with infernal waits and other unpleasantries that sank all kinds of spirits. And while the food-heavy festival is reportedly expanding Chicago this August, organizers apparently still haven't worked out a solid contingency plan for bad weather. Worst of all is that reports from Prospect Park yesterday indicated that a number of the logistical kinks had been smoothed over and that all craft food cylinders were firing, which makes it all the more unfortunate that a storm system was enough to come along and ruin the prospect of all kinds of barbecued lamb ribs, ice cream cones, pork belly tacos, and Oysters Bolognese.Early reports indicate some participants will lose thousands of dollars in revenue because of this. EV Grieve reports that Northern Spy Food Co. owner Christopher Hille's damage is around $10,000. Allison Robicelli, another vendor, hears more of the same from other vendors. Many restaurants created custom menus for the event and don't have storage space for the the mostly perishable food — which, for the most part, cannot be donated to food banks — while other businesses, like Luke's Lobster, are offering enticing discounts today in an effort to recoup the loss of being sent home from the canceled event.
Aaaanndd @googamooga is officially cancelled. EEEFFFFF!!!— Mile End Deli (@mileenddeli) May 19, 2013

Below is the full list of restaurants, chefs, and shops who were scheduled to appear today. The official call is to go out and patronize these places asap.

Update: A representative of Superfly Presents co-founder Jonathan Mayers sends word that the current plan is to meet with food businesses that were scheduled to sell at the event. Mayers says: "GoogaMooga is all about supporting local businesses and our intention is to do right by each vendor. In the coming days, we will be sitting down with all our partners to find financial solutions."
Additionally, GoogaMooga has set up a web page with information for festival-goers in search of reimbursements for beer and wine tickets here.

For any vendors who were scheduled to sling cemitas or duck hash or whatever else today and who are now slashing prices to reduce those two or three thousand portions you may have on hand, email us at newyork@grubstreet.com and we'll append any deals to the list below.
Back Forty
Baked
BaconLand
Baohaus
Beecher's Handmade Cheese
The Big Banana
Big Gay Ice Cream
Blue Marble Ice Cream
Bromberg Bros. Blue Ribbon Fried Chicken
Brindle Room
Brooklyn Soda Works
Burger Joint
Calexico
Caracas Rockaway
Char No. 4
Colicchio & Sons
Craftbar
Crawfish Monica
Crif Dogs
DBGB Kitchen and Bar
Dinosaur Bar-B-Que
Dirty Bird To Go
Do or Dine
Dough
DuMont Burger & Shakes
Eataly
Fatty Cue
Free Bread
Gwynnett St.
Hill Country Barbeque Market
James
Jeepney
Jeffrey's Grocery
Joe
Joe's Pub
Joseph Leonard
Juice Press
Kasadela
La Newyorkina
Landhaus
Liddabit Sweets
Little Muenster
The Lobster Place
Luke's Lobster: $2 off lobster rolls in all its New York stores today.
M. Wells
Maison Premiere
Max Brenner Chocolate Bar
Melt Bakery
Mile End
Mille-Feuille Bakery Cafe
Miss Lily's
Momofuku Milk Bar
Mother-in-Law Kimchi
Motorino
Nom Wah Tea Parlor
Northern Spy Food Co.
Num Pang Sandwich Shop
Pat LaFrieda Meat Purveyors
People's Pops
Pig & Khao
PizzaMoto
Pok Pok Phat Thai
Porchetta
Pork Slope
Prospect
Red Hook El Olomega Pupusas
Red Hook Lobster Pound
Rippers
Roberta's Pizza
Robicelli's
Rosemary's Enoteca and Trattoria
Salvation Taco
Saxelby Cheesemongers
Seersucker
SlantShack Jerky
South Brooklyn Pizza
Sun In Bloom
The Meat Hook
The Meatball Shop
Third Rail Coffee
Tia Pol
Toro
Umami Burger
Vinegar Hill House
Willow Road
Wooly's Ice
Earlier: Here's What Everyone Will Be Serving at the Great GoogaMooga

* This post has been updated with new information.