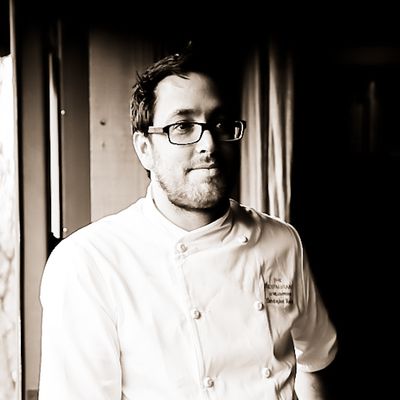 Kostow would really like to cook you a great meal.
Photo: Courtesy of Christopher Kostow/Great GoogaMooga
We've already taken a look at pretty much all of the food that will be served during the festival, but here's a surprise: For the first time, the three-Michelin-starred and now Beard Foundation Award-winning chef Christopher Kostow of the Restaurant at Meadowood will host a chef's counter at GoogaMooga, on Saturday, May 18. We have some seats available for this exclusive opportunity — all you need to know to get access is straight ahead.
To get your seat, please tell us in approximately five sentences why you'd like to join chef Kostow for this dining experience. Leave a comment below explaining why you should be chosen, and you and a guest may just be going to dinner on May 18.
Entrants must be 21 or older to enter and win.* Click here for additional rules.
Great GoogaMooga [Official site]
Earlier: Here's What Everyone Will Be Serving at the Great GoogaMooga
*Winners will each receive two (2) general admission tickets for Saturday, May 18, 2013, to the festival and a seat for you and your guest to one (1) 45-minute tasting (exact time TBD — event organizer Superfly Presents will communicate/coordinate the details to you by no later than May 10th if you win this opportunity). Winner and guest must be 21 years of age or over.
Contest will end at 5 p.m. EST on May 8. Winners will be selected on May 9 and informed of their win by Grub Street, which will need to provide Superfly Presents with each winners' name, cell-phone number, and e-mail address so that Superfly Presents can coordinate fulfilling the prize.