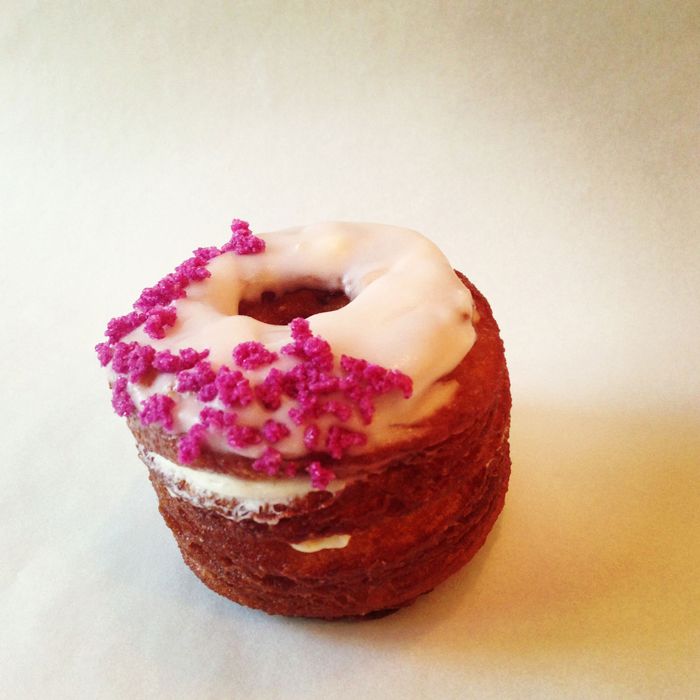 Photo: Dominique Ansel Bakery
Things have been a little hectic at Dominique Ansel Bakery since last Thursday, when we first reported on the improbable existence of cronuts, those rose-flavored, half-croissant, half-doughnuts that have since gone on to set the pastry world aflame. As mentioned earlier, these puppies are labor-intensive — the bakers have been pulling extra shifts — but the cronuts have nonetheless sold out bright and/or early every day since last Friday's debut. (So you know, pretty much everything else the bakery makes is delicious.) Today, there's a bit of disturbing cronut news out of Soho.

It is not okay to flip off our baristas because we are out of cronuts. Wtf!— Dominique Ansel (@DominiqueAnsel) May 15, 2013

Not cool. We're all in this together, people. The only way we'll get more cronuts is by working together.
Earlier: Introducing the Cronut, a Doughnut-Croissant Hybrid That May Very Well Change Your Life
Earlier: Dominique Ansel's Cronuts Have Left the Building