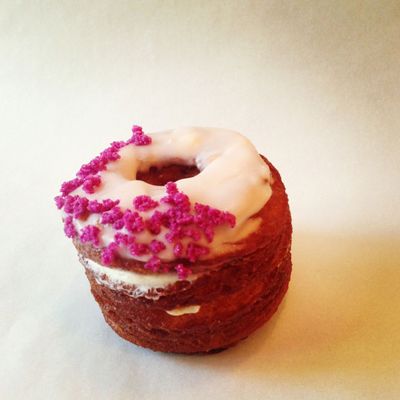 Cronutz-4-Life.
Photo: Courtesy of Dominique Ansel Bakery
The bakery opened at 8 a.m. this morning, and its inaugural batch of cronuts — the pastry chef's croissant and doughnut hybrid — sold out within 35 minutes, Fork in the Road reports. Someone even made a sort of food-porny, cronut-themed Vine.
Fear not, cronut seekers: Ansel and his staff are working on a new batch right now.
Earlier: Introducing the Cronut, a Doughnut-Croissant Hybrid That May Very Well Change Your Life