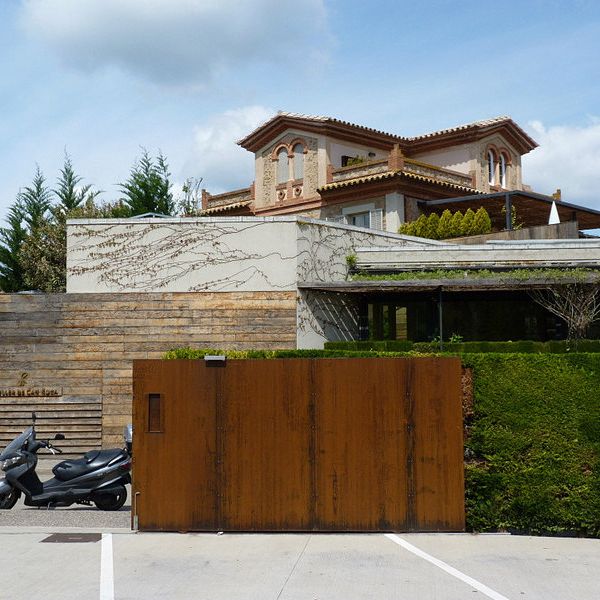 The winner: El Celler de Can Roca!
Photo: e_calamar/flickr
The World's Top 50 Restaurants (according to the U.K.'s Restaurant Magazine) were announced today*, but the list actually leaked early: Both Spanish newspaper El Pais and Brazil's Folha De. S.Paulo published the winners before the official announcement. El Celler de Can Roca in Girona, Spain, has stolen Noma's crown after a three-year reign. Other notable developments: Eleven Madison Park is now the top-ranked restaurant in the United States, snagging the No. 5 spot. Per Se got bumped to No. 11 and Alinea's now at No. 15.
1. El Celler de Can Roca, Spain
2. Noma, Denmark
3. Osteria Francescana, Italy
4. Mugaritz, Spain
5. Eleven Madison Park, New York
6. D.O.M., Brasil
7. Dinner by Heston Blumenthal, U.K.
8. Arzak, Spain
9. Steirereck, Austria
10. Vendôme, Germany
11. Per Se, New York
12. Frantzén/Lindeberg, Sweden
13. The Ledbury, U.K.
14. Astrid y Gastón, Peru
15. Alinea, Chicago
16. L'Arpège, France
17. Pujol, Mexico
18. Le Chateaubriand, France
19. Le Bernardin, New York
20. Narisawa Tokio, Japan
21. Attica, Australia
22. Nihonryori Ryugin, Japan
23. L'Astrance, France
24. L'Atelier Saint-Germain de Joël Robuchon, France
25. Hof Van Cleve, Belgium
26. Quique Dacosta, Spain
27. Le Calandre, Italy
28. Mirazur, France
29. Daniel, New York
30. Aqua, Germany
31. Biko, Mexico
32. Nahm, Thailand
33. The Fat Duck Bray, U.K.
34. Fäviken, Sweden
35. Oud Sluis, Netherlands
36. Amber, China
37. Vila Joya, Portugal
38. Restaurant Andre, Singapore
39. 8 1/2 Otto E Mezzo Bombana, China
40. Combal.Zero, Italy
41. Piazza Duomo, Italy
42. Schloss Schauenstein, Switzerland
43. Mr & Mrs Bund, China
44. Asador Etxebarri, Spain
45. Geranium, Denmark
46. Mani São, Brazil
47. The French Laundry, Yountville
48. Quay, Australia
49. Septime, France
50. Central, Peru
Related: Hey, New York Has 9 Restaurants on the 'World's 100 Best' List
*This post has been updated to show that an earlier leaked list was indeed accurate.