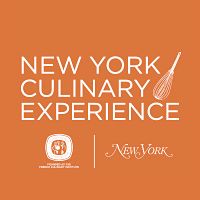 Yours for the taking.
Photo: New York Culinary Experience
New York Magazine and the International Culinary Center are teaming up again for a weekend of master classes with chefs like Dan Barber, April Bloomfield, and Matthew Lightner. Grub has two tickets for Naomi Pomeroy's class "Rites of Spring," which will focus on cooking grass-fed beef and seasonal vegetables (on Sunday, May 5 at 2:15 p.m. at the International Culinary Center), and we're giving them away to one special reader.
Leave a comment below sharing your best-ever steak-eating experience before 12:00 p.m. EST on Wednesday, May 1. We'll choose our favorite story and announce the winner that same afternoon. Did you slaughter an animal to make your dinner? Give away your first born to get a prime-time reservation at Minetta Tavern? Finally eat rib eye after a decade of veganism? Enlighten us.
And if you don't win, you can still purchase tickets for the event, which runs May 4 to 5, by sending an e-mail or calling 646-314-4413.
Click here for complete rules.