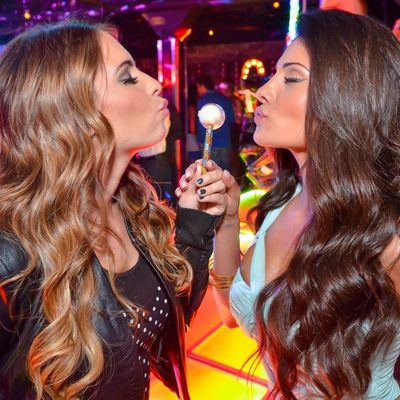 What happens in Vegas, like these two 'Bachelor' ladies air-kissing lollipops, no longer stays there.
Photo: Courtesy of Sugar Factory/Facebook
Dry your tears, all of you who cried the day Scott Disick's Ryu unceremoniously closed in the meatpacking district: The space has been replaced by the Las Vegas import Sugar Factory American Brasserie, which combines only the very best bits of full-service celebrity hangout restaurant, a broad menu of savory food, and a hyperactive candy emporium. (Look, there's Drake! And FD&C; Red No. 40! And Blue No. 1!.) This is a place where superstars become ad hoc confectioners and $36 Day-Glo cocktails are served in 36-ounce "goblets." Elsewhere, brunch is served, eagles soar, and diabetics tread lightly. The restaurant has been in soft-open mode for a few days and will open wide on Thursday. Straight ahead, some talking points about New York's newest destination for gummy bears and Akon sightings.
1. The full name will be Sugar Factory American Brasserie, which is a combination of words that manages to be even more ridiculous than Guy's American Kitchen and Bar.
2. You will be able to get Cherry Tootsie Pops as an alcoholic drink.
3. Mike Tyson has been to the Vegas location. He certainly looks happy: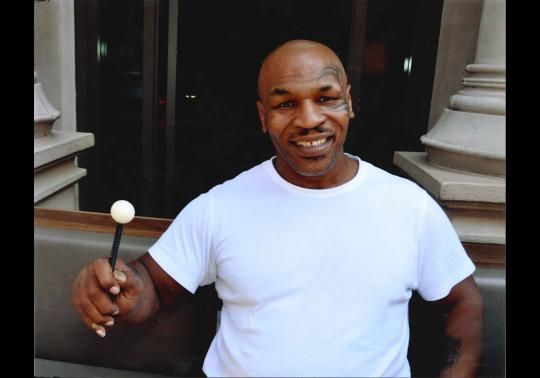 Hope that lollipop is vegan.Photo: Courtesy of Sugar Factory

4. The King Kong Sundae has "24 scoops of ice cream, two cupcakes, sprinkles, caramel sauce, fudge sauce, strawberry sauce, marshmallows, Reese's Pieces, chocolate chip cookies, crushed waffle cones, gummy bears, white chocolate strawberry shavings, sliced bananas, toasted walnuts and whipped cream." It's also topped off with a giant swirly pop, which everyone knows cannot be shared. One more sundae, please!
5. Scott Disick puts on a tux when he goes to buy candy at the Sugar Factory, so you probably should, too.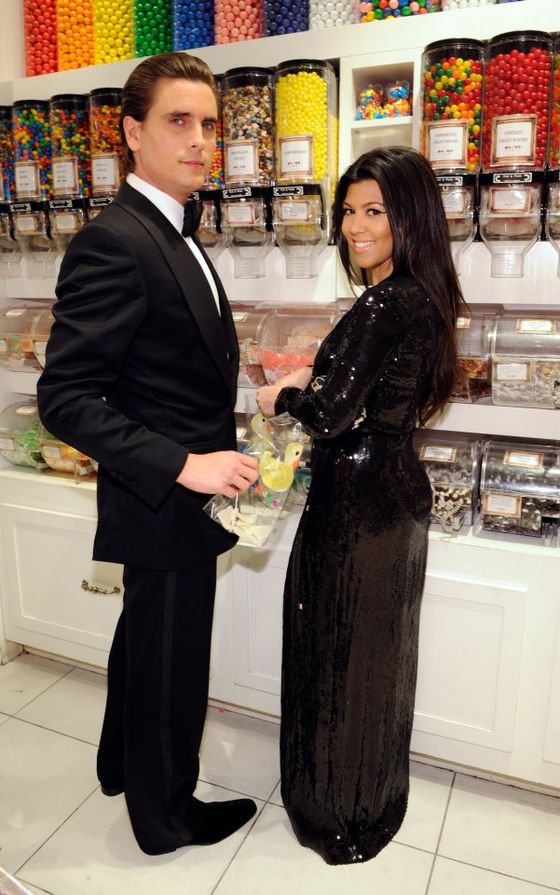 He's got white chocolate in that bag, of course.Photo: Courtesy of Sugar Factory

6. Examples of things that happen to cocktails at the Sugar Factory: They are garnished with "floating gummi worms" and are "adorned with candy necklaces and swirly lollipops." The Blow Pop-themed martini glass has a Pop Rocks rim. Over at the "Goblet Bar," you can pick up a drink made with watermelon vodka, tropical fruit liqueurs, gummy bears, and Red Bull.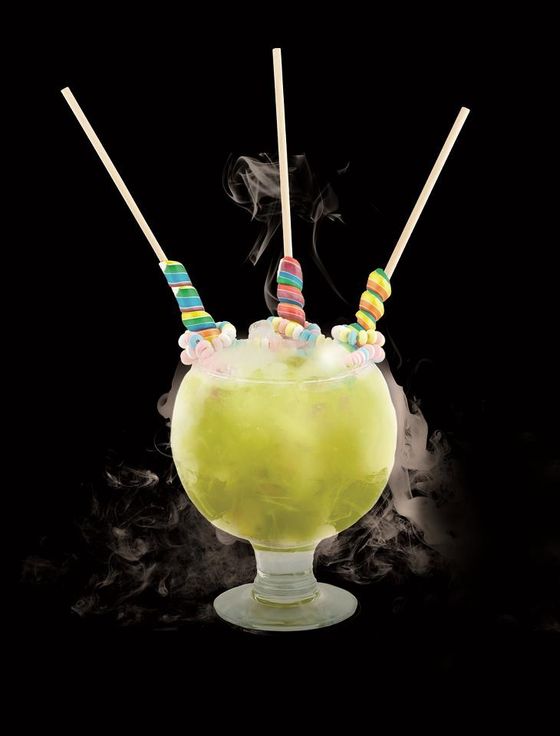 All goblets are served with free "celebri-fog."Photo: Courtesy of Sugar Factory

7. Per the restaurant's official site, "Couture Pops have become a pop culture phenomenon and have made confections a celebrity accessory."
8. This is not the first time there has been a business called the Sugar Factory on Gansevoort Street. New York's first Sugar Factory opened in 1781, but it was an actual factory for imported cane sugar, and they only had boiled eggs and sliced pickled tongue for lunch, which workers ate in total silence.
9. The retail store's Holly Madison Candy Necklace and Pendants Signature Series have been really well-received by people who have undergone cupcake brain replacement therapy.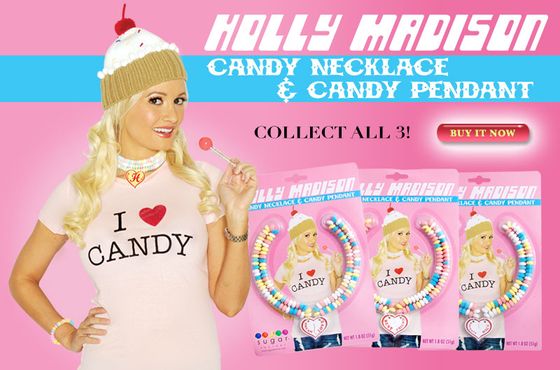 Try all three varieties, which all basically the same.Photo: Courtesy of Sugar Factory

10. If the idea of a boisterous candy- and celebrity-themed restaurant in the meatpacking district doesn't seem like the right concept for you, just think of Sugar Factory as an eternal prom.
11. Violent Lips, the company's line of temporary lip tattoos, are not only "vitamin-enhanced," they're also vegan, made in America, and not tested on animals. Plus, they're "FDA-approved."
12. Fact: Sugar is toxic.
13. Speaking of toxic: Britney Spears celebrated her engagement at the Sugar Factory.
14. Brooklynites will get their very own saccharine monstrosity: A Sugar Factory will open at the Barclays Center this fall.
Earlier: Scott Disick's Ryu Is Closed