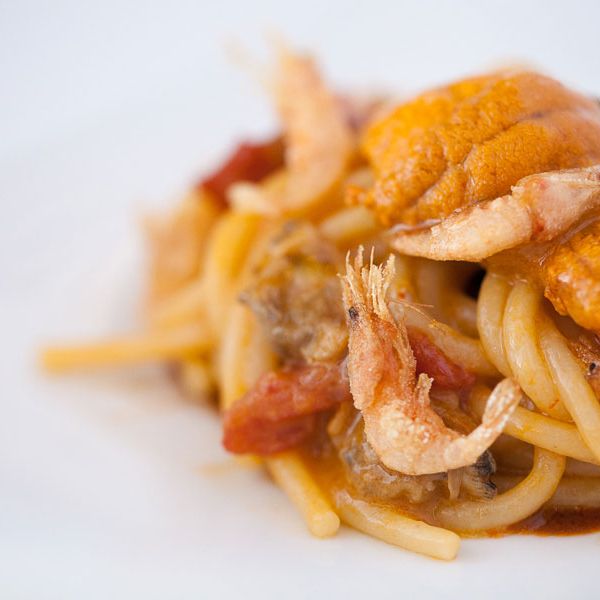 What "spaghetti marinara" looks like at Spiaggia.
Photo: Eugene (Huge) Galdones
You might think six courses of pasta would be carb overload, especially when the menu items are listed as "spaghetti marinara" and "stuffed shells." But the seasonal pasta tasting menu served at the Michelin-starred Spiaggia is a different beast. After last season's menu dedicated to filled pastas, the upscale Italian restaurant is moving on to reinvented Italian-American classics. That spaghetti marinara gets finished with a slab of uni and stuffed shells are filled with nettles and basil-fed snails. A bonus: the $95 dinners, with optional $55 wine pairings, are more affordable than the traditional tasting menu at the Obamas' favorite date night spot.