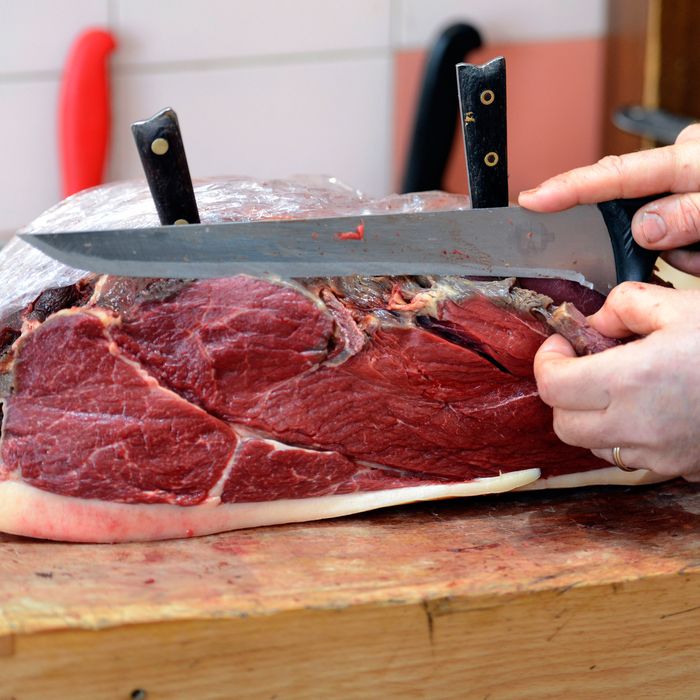 Barely legal.
Photo: GERARD JULIEN/AFP/Getty Images
So you want to eat a horse? You may be one step closer. Oklahoma's new law strictly forbids selling horsemeat for human consumption in the U.S., but for the first time in 50 years, facilities that process and export horsemeat are legal in the state. It's a controversial decision: Horse-slaughter opponents are invoking Europe's scandal as a defense, claiming that slaughtering horses for human consumption is dangerous because the animals are often treated with drugs and medication. But abroad, that was a problem primarily because those horses weren't sourced responsibly and raised to become part of the food chain.

Supporters of Oklahoma's legislation (like Republican governor Mary Fallin) believe that this will provide a good alternative to the hundreds of thousands of horses that are abandoned or shipped to inhumane slaughterhouses in Mexico. A 2011 report from the federal Government Accountability Office revealed that horse abuse and abandonment have increased since Congress effectively banned horse slaughter by cutting federal inspection funding in 2006. Meat produced in Oklahoma must be exported internationally, but expect to see at least a few more restaurants added to this list after the law goes into effect on November 1.
Earlier: Whoa: Horse Slaughter Starting Up Again in Two States
Horsemeat News Keeps Getting Worse
So You Wanna Eat a Horse: 20 Places Where You Can Do That Right Now
Okla. Governor Signs Horse Slaughter Legislation [AP]