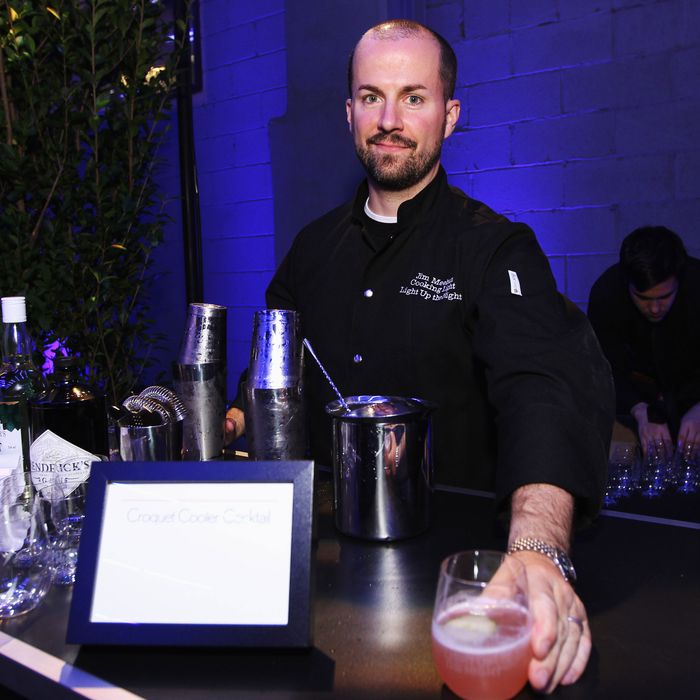 Meehan likes Juice Press.
Photo: Neilson Barnard/Getty Images
"God, I've been so hung-over all day today. I've been juicing … But the best hangover remedy, unfortunately, is more drinks … I believe that the egg and cheese bagel just distracts you from feeling the way you feel. Sex is another big distraction when you're hung-over. It feels good during that time, but then you go right back to your hangover as soon as it's over. So if you really want to deal with the hangover, you've got to stick to the liquids." —PDT's Jim Meehan, on his favorite hangover remedies, at last night's Spring Benefit for Edible Schoolyard NYC.