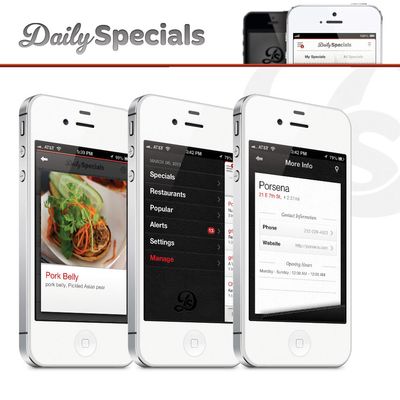 What's Porsena serving?
Photo: Courtesy of Daily Specials
Wondering if a restaurant's serving ramps tonight? A new free app, Daily Specials, alerts you about limited-time-only dishes. Restaurants upload new menu items — as well as photos — and you can follow your favorite places and scroll through one easy feed to see them all. The app can also ping you about last-minute reservation openings and special events. Out of all the new food apps out there, this one sounds pretty cool: Dovetail, Luke's Lobster, Osteria Morini, and Pok Pok are already onboard. It's only available for New York restaurants at the moment, and you can buy it on iTunes now.