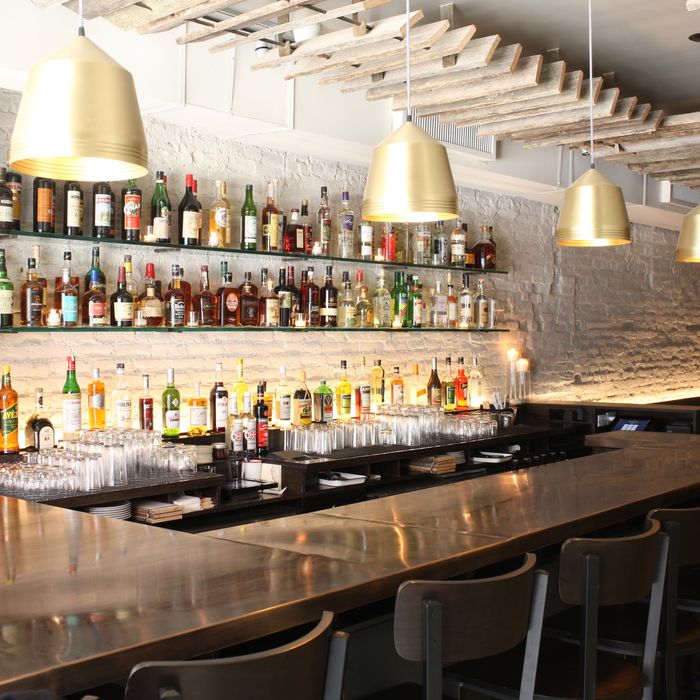 The bar.
Photo: Melissa Hom
Alder began serving purple pub cheese, fried quail with banana curry, and Shamrock Amigo cocktails on Thursday, and as expected, New Yorkers are lining up to see if they can handle the wacky menu. At 7:45 p.m. on Friday, Alder had already stopped taking names for tables for the entire night — and EV Grieve snapped a photo of the massive line to get in before doors even opened. Though Alder takes no reservations, you're free to wait at a nearby bar; a hostess will text you when your table is ready. If you're planning on dining there anytime soon, factor in at least an hour of wait time before you can devour stuffed kumquats and deconstructed Caesar salad. Check out what the space looks like, ahead.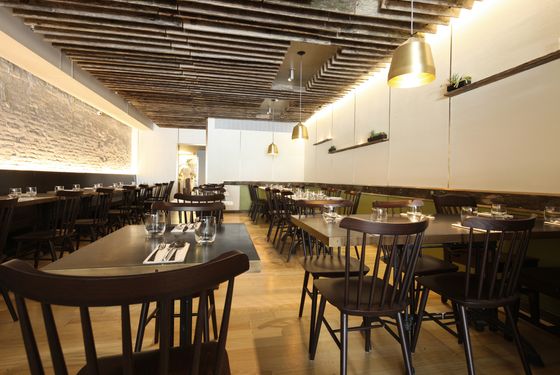 The interior.Photo: Melissa Hom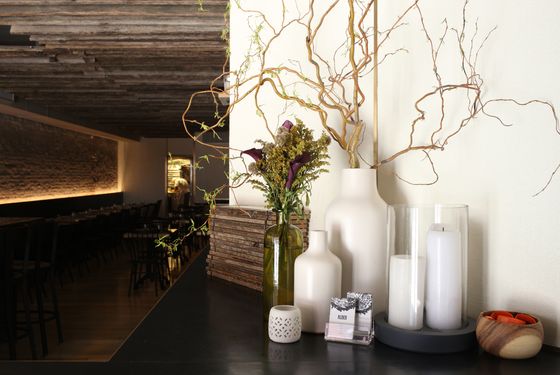 A Dufresne-esque plant.Photo: Melissa Hom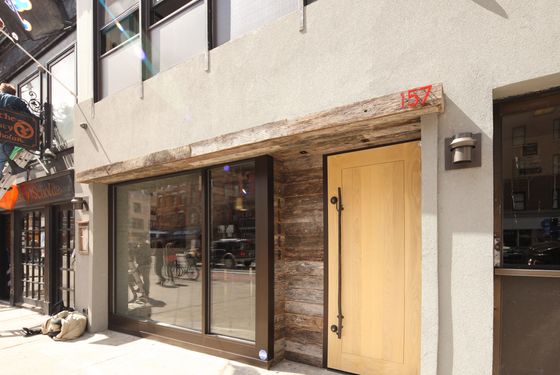 Signage.Photo: Melissa Hom
Alder, 157 Second Avenue, near 10th Street, 212-539-1900
Note: Open from 6:00 to 11:00 p.m. Wednesday through Sunday. Closed on Monday and Tuesday.