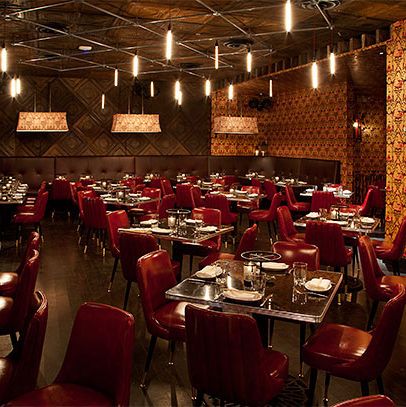 It's temporary.
Photo: Dominic Perri
Hung Huynh's fine-dining spot the General inside the glitzy but embattled restaurant-nightclub-multiplex at 199 Bowery was shut down yesterday by the Health Department over "permitting issues," Bowery Boogie reports. Inspectors visited twice this week, and records indicate yesterday's follow-up returned 29 violation points, or the equivalent of a C grade, which may seem serious but is not sufficient to close the establishment. What gives?
Proprietors Mark Birnbaum and Eugene Remm of the EMM Restaurant Group have become regular speakers at Community Board 3 meetings in the last few months, following several complaints from neighbors and a lawsuit filed by two condo residents who live above the restaurant. Yesterday's closure is the latest sign of trouble at the property, but it's clearly not the General's last stand — in fact, reopening may just be a matter of paperwork.
Bowery Boogie suggests that the shutter occurred because the restaurant's kitchen did not have valid operational permits in place, and this morning, a representative from EMM confirmed a "permitting issue" led to the restaurant's closure. "We expect to resolve this as soon as possible," they add.
Breaking: The General Shuttered by DOH Yesterday [Updated] [Bowery Boogie]
Earlier: EMM Group's Finale Denied Liquor-License Alteration