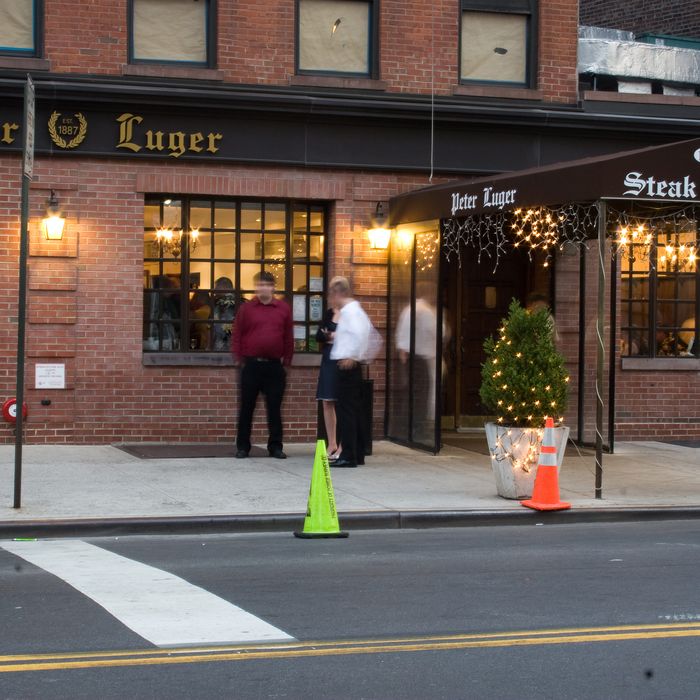 Hopefully they'll settle with porterhouses.
Photo: Gavin Thomas
It doesn't concern the iconic Brooklyn original, but a group of former waiters at Peter Luger's Great Neck outpost have filed a class-action complaint with the United States District Court for the Eastern District of New York "on behalf of all waiters" who have worked at the establishment since March of 2007.
According to Douglas Lipsky of Bronson Lipsky LLP, which is one of two firms representing the four named plaintiffs, the restaurant violated the Fair Labor Standards Act and New York Labor Law by not paying waiters for all of the hours worked. The employees allege they weren't compensated for work they were asked to perform before the start of their shifts and during breaks. The plaintiffs also say they were asked to illegally pool tips with kitchen staff, and that they weren't compensated for overtime. Lipsky tells Grub Street the firm believes that at least 50 employees may qualify as members of the class.