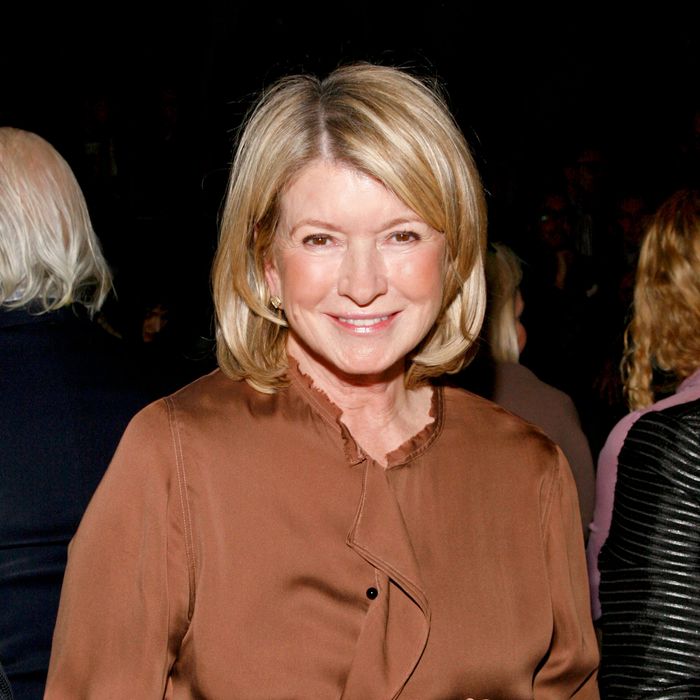 Mean girl?
Photo: Andy Kropa/Getty Images
Macy's is currently at war with Martha Stewart, claiming that she violated her exclusivity deal by negotiating a deal with J.C. Penney. The lawsuit's getting nastier by the day. It turns out that she didn't only screw over department stores and Emeril Lagasse; a clause in her agreement with J.C. Penney listed her competitors and prohibited the store from doing any business with them. It reads: "Competitive Product means any product … associated with Oprah Winfrey, Ina Garten (including Barefoot Contessa), The Food Network, Real Simple, Better Homes and Gardens, epicurious.com or Rosie O'Donnell … Neither JCP nor any of its Affiliates shall manufacture, market, promote, sell or distribute any Competitive Product."
The Post claims that this is a conniving move because these are Stewart's "pals": O'Donnell went to her trial; Winfrey interviewed her post-jail; and Stewart wrote the introduction to Garten's debut book. But is this a domesticated version of Mean Girls, or simply a smart business agreement? Doubtful that these women are actually besties who swap recipes, tweet each other's Pinterest boards, and send homemade jam in mason jars as birthday presents.
Earlier: Macy's Gives Emeril Lagasse the Boot