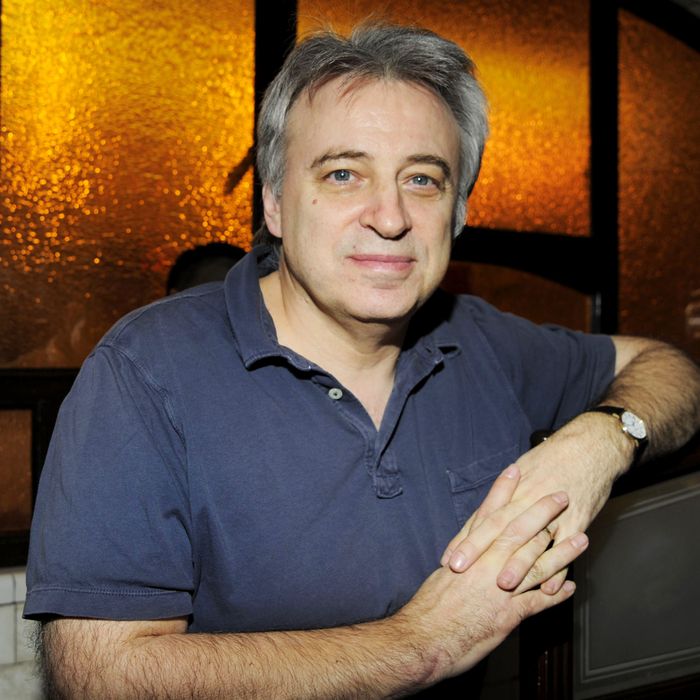 He'll bite back.
Photo: Patrick McMullan
Keith McNally is famous (or infamous) for responding to his critics, so it was inevitable that he'd have fighting words for Giles Coren, who wrote a scathing review of London's Balthazar for The Times Magazine. Coren deemed the restaurant, which has earned top marks from other British critics, "the best restaurant in London, and the worst food in Europe," which feels like more of an attack on British food than McNally himself. But nobody — nobody! — puts McNally in a corner.
Coren's review was dramatic ("I am fed up with the city of my birth, life and eventual probable death being treated as a dustbin for the pale shadows of restaurants that have done well elsewhere"), but he got even feistier on Twitter, writing, "Everyone loved it. Everyone. It's the greatest mass delusion since nazism." McNally responded to Coren's insults by giving a statement to Eater. In his own words:
Many of the reviews have been great: Standard, Metro, Time Out and Independent to name just a few. Others critical but balanced and fair. For Giles Coren to write "you can't get a mouthful of good food" in New York was absurd. But because it was written so clearly for controversy's sake it discredited every word he wrote afterwards. When discussing New York restaurants there's a strong sense of inferiority amongst many, but not all of, the press here. No one more so than Giles Coren. I was warned before he stepped into Balthazar that he might use the review to make an exaggerated dig at New York and, unfortunately, that's what he did.

On a less serious note I found Coren's depiction of New York strangely cliched and outdated. His account of downtown was about as accurate — and as quaint — as Dick Van Dyke's cockney accent in Mary Poppins.
Oh snap. That's how it's done.
Earlier: Platt Responds to McNally's Response to Platt's Review
Giles Coren reviews Balthazar, London [Times Magazine UK]
Keith McNally Responds to Giles Coren's Balthazar Review: 'Clearly for Controversy's Sake' [Eater]