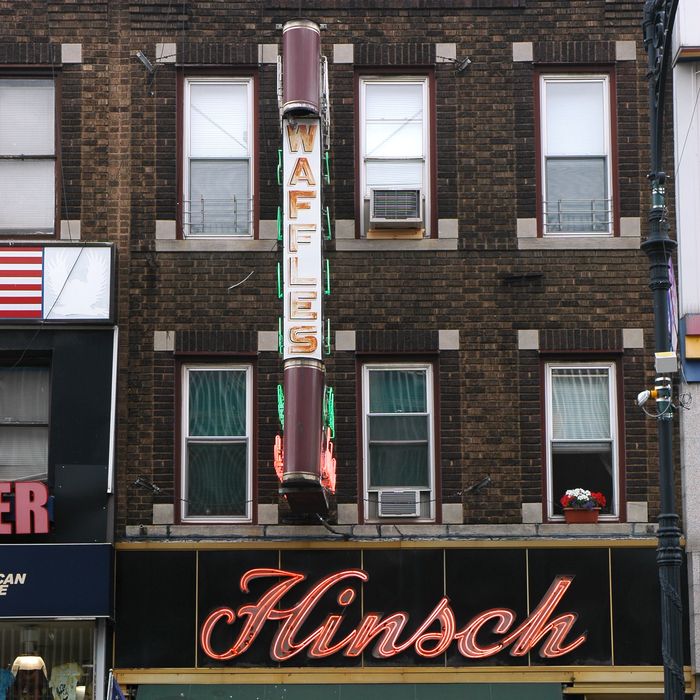 The egg cream remains the same.
Photo: emilydickinsonridesabmx's flickr
It was around this time last year that co-owner Roger Desmond* of the retro Hinsch's Confectionery in Bay Ridge first said he was selling the joint. This year, however, Desmond announced the place was closing permanently; then he changed his mind to say Hinsch's, long known for its ace egg creams and classic breakfasts, would remain open, and just get jazzed up with after-hours lounging and a LaFrieda burger. Today in news of waffles and waffling, the Brooklyn Paper says Desmond and partners are turning the place over to Mike Moudatsos, a Staten Island-based restaurateur. "We're going to try to keep the place like it is," he says, "we're not going to go crazy." Moudatsos will, however, add his name to the signage out front so its facade will now read "Mike's Hinsch," which sounds like a weird pun. "Everybody we asked about it, loved it," he says. [Brooklyn Paper, Earlier, Earlier] *This post has been corrected to show Roger Desmond was not the "longtime" co-owner of Hinsch's.