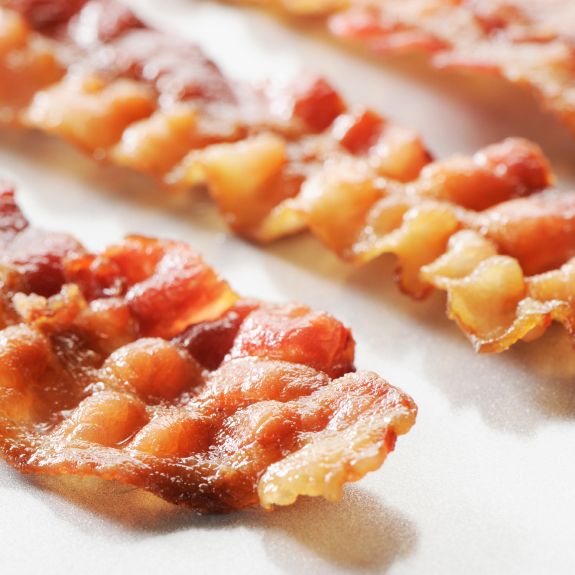 Who doesn't love it?
Photo: iStockphoto
The term "best obit ever" has been tossed about the Internet in reference to the obituary for Harry Weathersby Stamps, a Mississippian, Ina Garten fan, and self-described foodie. After reading the whole thing, it's hard to argue with that assessment.
Some quick highlights, from the beginning:
Harry Weathersby Stamps, ladies' man, foodie, natty dresser, and accomplished traveler, died on Saturday, March 9, 2013.

Harry was locally sourcing his food years before chefs in California starting using cilantro and arugula (both of which he hated). For his signature bacon and tomato sandwich, he procured 100% all white Bunny Bread from Georgia, Blue Plate mayonnaise from New Orleans, Sauer's black pepper from Virginia, home grown tomatoes from outside Oxford, and Tennessee's Benton bacon from his bacon-of-the-month subscription. As a point of pride, he purported to remember every meal he had eaten in his 80 years of life.

[…]

He had a life-long love affair with deviled eggs, Lane cakes, boiled peanuts, Vienna [Vi-e-na] sausages on saltines, his homemade canned fig preserves, pork chops, turnip greens, and buttermilk served in martini glasses garnished with cornbread.

[…]

He despised phonies, his 1969 Volvo (which he also loved), know-it-all Yankees, Southerners who used the words "veranda" and "porte cochere" to put on airs, eating grape leaves, Law and Order (all franchises), cats, and Martha Stewart. In reverse order.
The rest of it — which includes phrases like "One of his regrets was not seeing his girl, Hillary Clinton, elected President," "He particularly hated Day Light Saving Time," and "The women in his life were numerous" — is very much worth your time.
Harry Stamps: Obituary [Sun Herald via Dwight Garner/Twitter]