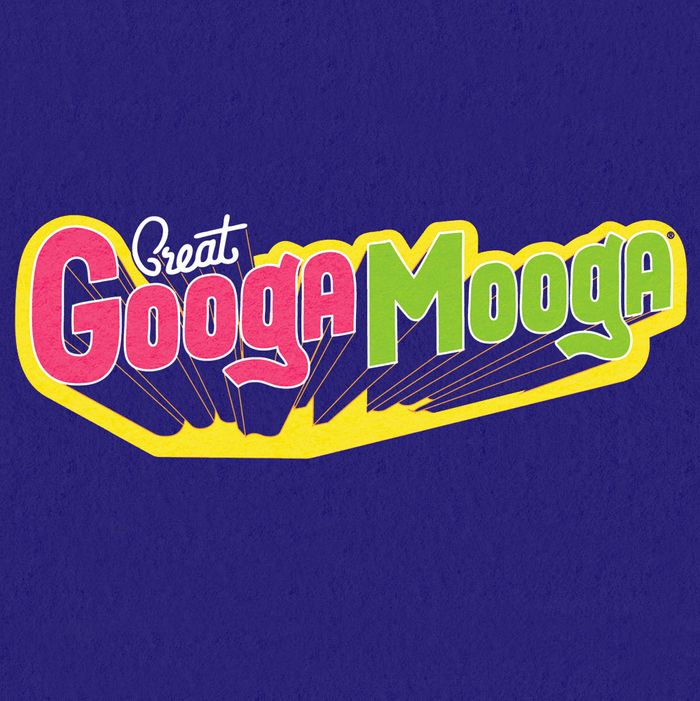 The festival is coming to Prospect Park on May 17–19. Get ready.
Photo: GoogaMooga
After last year's logistically challenged inaugural run, the Great GoogaMooga will once again descend upon Prospect Park on Brooklyn on May 17 through 19, 2013. The Superfly Presents' event will bring together the musical sensations of De La Soul, Matt & Kim, the Yeah Yeah Yeahs, the Flaming Lips, Sharon Jones & the Dap-Kings, and many, many more. But we're here for the food, right? Let's talk about that for a minute — maybe grab a couple of napkins first.
Previews of soon-to-open venues during the festival include an Umami Burger appearance and some nicely sliced fish from Ken Oringer's Toro. Participating restaurants like Pork Slope and Pig and Khao will (fittingly) make full use of some sort of medieval pig roaster called Hamageddon, which contains an internal rotisserie and checks in at 22-feet-long and weighs two tons. A substantially greater amount of beer and wine will be available. There's something called the "VIP Cocktail Experience," which will bring together the talents of Julie Reiner of Clover Club, the whiskey wizards of Dead Rabbit Grocery and Grog, the Pouring Ribbons pourers, and talent from the Nomad, Booker & Dax, and more. Here's more on the blockbuster lineup:
MUSIC


Friday, May 17, 2013
Yeah Yeah Yeahs
The Flaming Lips
The Darkness

Saturday, May 18, 2013
Matt & Kim
Jovanotti
Father John Misty
Sharon Van Etten
Lee Fields & the Expressions
Red Baraat *
Pearl and The Beard *
Jonathan Batiste *
Lady Rizo *
Banda de los Muertos *

Sunday, May 19, 2013
Sharon Jones & the Dap-Kings
De La Soul
Cults
The Soul Rebels
Delicate Steve
M.A.K.U SoundSystem *
The Hot Sardines *
Marcelle Davies Lashley *

(* Signifies Artists curated through a Partnership with Joe's Pub at The Public Theater.)


FOOD
All Found in General Admission: May 17-19, 2013

Back Forty*
Baked
BaconLand
Baohaus
Beecher's Handmade Cheese*
The Big Banana
Big Gay Ice Cream
Blue Marble Ice Cream*
Bromberg Bros. Blue Ribbon Fried Chicken
Brindle Room
Brooklyn Soda Works
Burger Joint
Calexico
Caracas Rockaway*
Char No. 4
Colicchio & Sons
Craftbar*
Crawfish Monica®
Crif Dogs
DBGB Kitchen and Bar
Dinosaur Bar-B-Que
Dirty Bird To Go
Do or Dine
Dough*
DuMont Burger & Shakes
Eataly*
Fatty Cue*
Free Bread
Gwynnett St.*
Hill Country Barbeque Market
James
Jeepney*
Jeffrey's Grocery*
Joe
Joe's Pub *
Joseph Leonard
Juice Press
Kasadela
La Newyorkina
Landhaus
Liddabit Sweets
Little Muenster
The Lobster Place
Luke's Lobster
M. Wells
Maison Premiere*
Max Brenner Chocolate Bar*
Melt Bakery
Mile End
Mille-Feuille Bakery Cafe
Miss Lily's*
Momofuku Milk Bar
Mother-in-Law Kimchi
Motorino*
Nom Wah Tea Parlor*
Northern Spy Food Co.*
Num Pang Sandwich Shop
Pat LaFrieda Meat Purveyors*
People's Pops
Pig & Khao*
PizzaMoto*
Pok Pok Phat Thai*
Porchetta
Pork Slope*
Prospect*
Red Hook El Olomega Pupusas
Red Hook Lobster Pound*
Rippers*
Roberta's Pizza
Robicelli's*
Rosemary's Enoteca and Trattoria*
Salvation Taco*
Saxelby Cheesemongers
Seersucker
SlantShack Jerky*
South Brooklyn Pizza
Sun In Bloom*
The Meat Hook
The Meatball Shop*
Third Rail Coffee
Tia Pol
Toro (Boston)*
Umami Burger*
Vinegar Hill House
Willow Road*
Wooly's Ice

(* Signifies New to GoogaMooga's General Admission. Food is priced a la carte.)

DRINK
All Found in General Admission: May 17-19, 2013

100 Wines with
Acid Inc.
Austrian Wines
Banshee
Banville & Jones
Bellus
Blue Danube
Ca' del Bosco
Champagne Campaign powered by Corkbuzz
Charles Smith Wines
Copain
Defend Australia
Fausse Piste
Forlorn Hope
Gotham Project
Hess Family Estates
In Pursuit of Balance (Sandhi, Lioco, Wind Gap)
Jerez O Muerta with Carla Rzeszewski
Jose Pastor Selections
Kermit Lynch Wine Merchant
La Paulee de Brooklyn with Daniel Johnnes
Louis/Dressner Selections
Mouton Noir
Palmina
Red Hook Winery
Schneider Selections
Scribe
Summer of Riesling with Paul Grieco
Terry Theise Estate Selections
The Infinite Monkey Theorem

75 Brews with
21st Amendment
Allagash
Alphabet City
Avery
Blue Moon
Blue Point
Bronx Brewery
Brooklyn Brewery
Captain Lawrence Brewing Co.
Cisco
Crispin Cider
Dogfish Head
Empire Brewing Co.
Fire Island
Greenport Harbor Brewing Co.
Heavy Seas
Ithaca
Kelso Beer Co.
Magic Hat
McSorleys
Ommegang
Sam Adams
Saranac
Shiner
Shlafly Brewing
Shmaltz Brewing
Sixpoint
Sly Fox
Southhampton Publick House
Smutty Nose
Victory
Woodchuck

COCKTAILS
Found in the VIP Cocktail Experience Only

Saturday, May 18, 2013
Booker & Dax
Dead Rabbit Grocery and Grog
Flatiron Lounge
The Nomad
PDT

Sunday, May 19, 2013
Clover Club
Death & Co
Pegu Club
Pouring Ribbons
The Library at The Public
Tickets for selected events will go on sale on Thursday at noon. (Our mother ship, New York Magazine, is a media sponsor.) General Admission tickets, which are free, will be given away online between April 1 and 3. All ticketing information can be found here, in one convenient location.
Great GoogaMooga 2013 [Official site]
Earlier: What You Missed at GoogaMooga