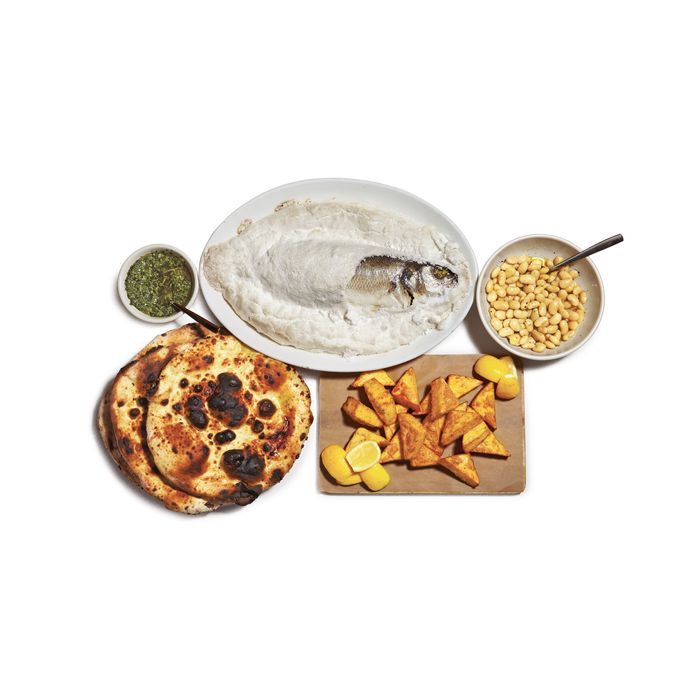 Photo: Victor Prado/New York Magazine
Pizza freaks, brace yourselves: This weekend, the original Prospect Heights location of Franny's will close its doors to make way for Marco's, the Southern Italian restaurant Franny's owners Andrew Feinberg and Francine Stephens plan to open there this summer. The ensuing period of pizza deprivation will be short-lived, though. If all goes according to plan, Franny's will be reincarnated with an identical menu and similar décor by April 8, three blocks down Flatbush Avenue, in premises large enough to nearly double the seating, eventually extend lunch service to weekdays, and finally offer delivery. A second pizza oven (made by Valoriani, in Tuscany, for the budding pizzaioli among you) should hasten pie production and shorten the perpetual lines.

But the most exciting news about the new Franny's has nothing to do with pizza. For the first time, the restaurant will take reservations (for eight or more) and accommodate large groups, thanks to a 30-seat private dining room. The Cellar at Franny's has its own designated menu, including bona fide entrées, meant to be served family-style with a choice of two sides. We're talking porchetta, wood-roasted poularde, brined and roasted ham, and salt-baked whole fish. These grand feasts can be supplemented with pizza and pasta, of course, and capped off with the perfect festive dessert for a supersize Franny's: gelato cake (348 Flatbush Ave., nr. Sterling Pl., Park Slope; 718-230-0221).
*This article originally appeared in the March 25, 2013 issue of New York Magazine.
Related:
This Season's Most Anticipated Eats
What to Drink at Eben Freeman and Michael White's the Butterfly