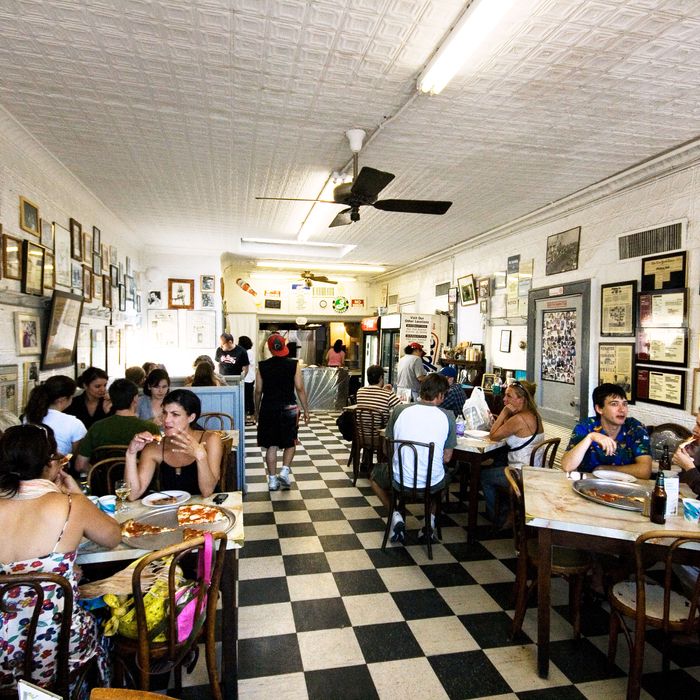 Totonno's, seen here pre-fire and pre-Sandy, is back in business.
Photo: Andrew Karcie
Good news — no, make that great, wonderful, stupendous news — from Neptune Avenue. After Hurricane Sandy wiped out the coal-oven mecca, Totonno's is back, and pizza equilibrium has been restored to the universe.
Per an uncharacteristically ebullient Louise "Cookie" Ciminieri via the restaurant's voice message:
Buongiorno! Today is Sunday, March 24, Palm Sunday, and we hope that you are happy to hear because we're very happy to tell you that we're opening Totonno's today, our regular hours noon to 8 p.m. We hope that you are well. We love you. We look forward to seeing you at Totonno's. God bless. Arrivederci!