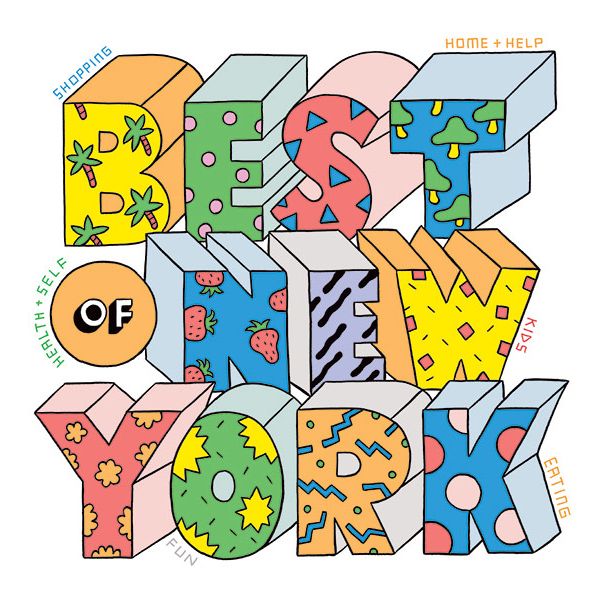 Hungry?
Photo: Andy Rementer/New York Magazine
The magazine's annual special double issue is out today, spanning everything from the city's best skate parks to its top-notch skate wings, and the food and drink sections are looking filled with important discoveries. Who knew, for example, about the superlative oysters broiled with persillade and Bolognese sauce at M. Wells Dinette, or the beef-tongue "fries" with fresh horseradish aïoli at Brooklyn's Bar Corvo?

The all'Amatriciana sauced lasagna at Salumeria Rosi on the UES gets a nod, as do the ham and bourbon mayo grits at Maysville. There's a ramen guide, a hot babka tip, and a pointer to some of the finest soft-serve in town, namely the lemon meringue and fior de latte being served at Nicoletta in the East Village.
Drink and nightlife picks include a seemingly anomalous dive bar with truly great drinks and a place in the East Village just for "gay men, Satanists, and metal enthusiasts." And that's just scratching the surface. Check it all out here, and have some fun while you're at it.
Eating [NYM]
Fun & Nightlife [NYM]
Best of New York [NYM]