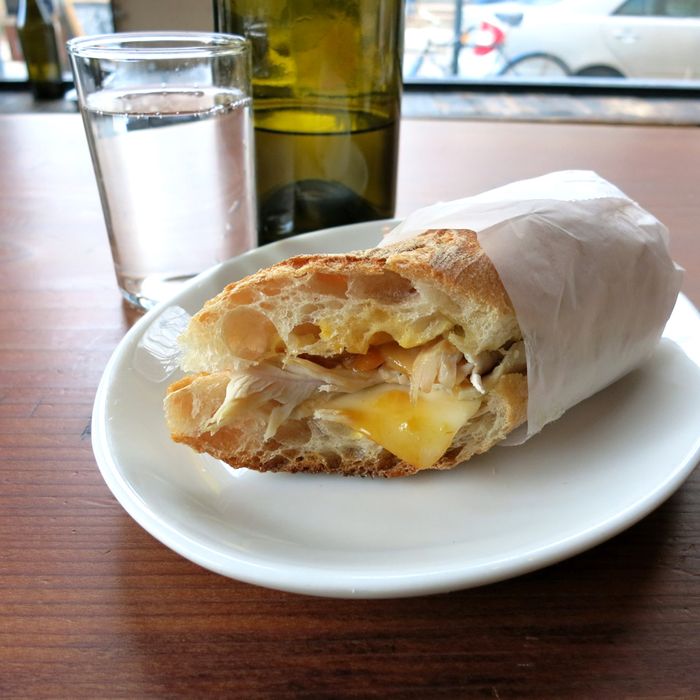 Roast turkey, kumquat, mayo, mustard, and muenster cheese on a baguette.
Photo: Vinegar Hill House
Just in time for this weekend's opening of The Wild Bride at St. Ann's Warehouse in Dumbo is the equally thrilling news that the team from Vinegar Hill House and Hillside are now operating the concessions stand at the arts space. The menu of snacks available during pre-show and intermission will change, but includes roast beef sandwich with smoked butter and alfalfa, a beet sandwich with pistachios and goat cheese on whole grain bread, and lentil soup. Salads, North Fork chips, desserts, wine, and beer are also available. Take a better look at the food and the menu, straight ahead.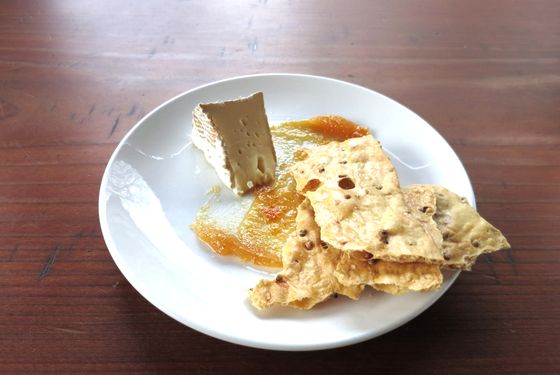 Camembert, with coriander lavash and Meyer lemon preservePhoto: Vinegar Hill House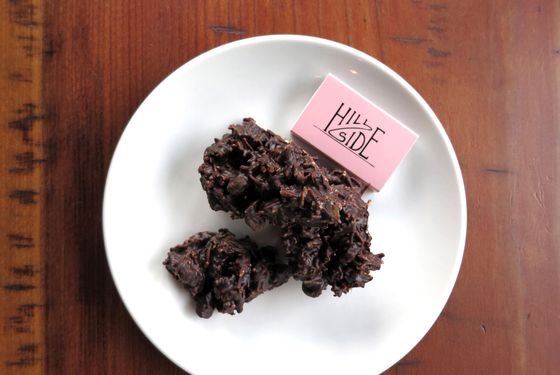 Dessert clusters come in flavors like Rocky Road and Coconut-RaisinPhoto: Vinegar Hill House