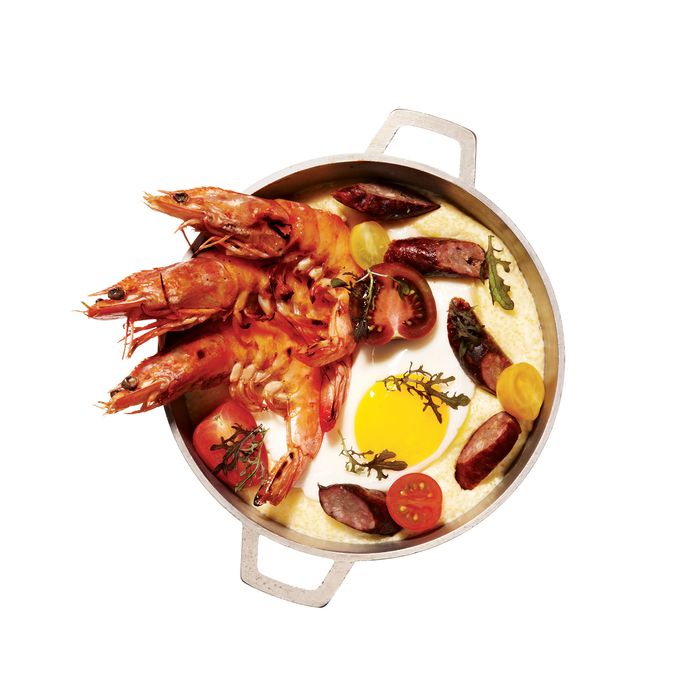 Photo: Victor Prado/New York Magazine
For years, a few of the city's southern specialists like the Redhead and Char No. 4 have been destination spots for their shrimp and grits, to the delight of expats homesick for the low-country staple. But lately it's become less novelty and more standard New York fare (especially on brunch menus), rising to the ranks of fried chicken and country ham in this down-home-food-obsessed city. Brothers Ted and Matt Lee, the James Beard Award-winning authors, have been making the dish since their childhood in Charleston and perfected a recipe for their new cookbook, The Lee Bros. Charleston Kitchen (Clarkson Potter; $35). We asked them to assess the offerings from a slew of newish restaurants and rate them on a five-crustacean scale. Here, their critical look at the current shrimp-and-grits landscape, from chef-y creations to more classic takes that can satisfy any hankering for the Dixie dish.
*This article originally appeared in the March 4, 2013 issue of New York Magazine.