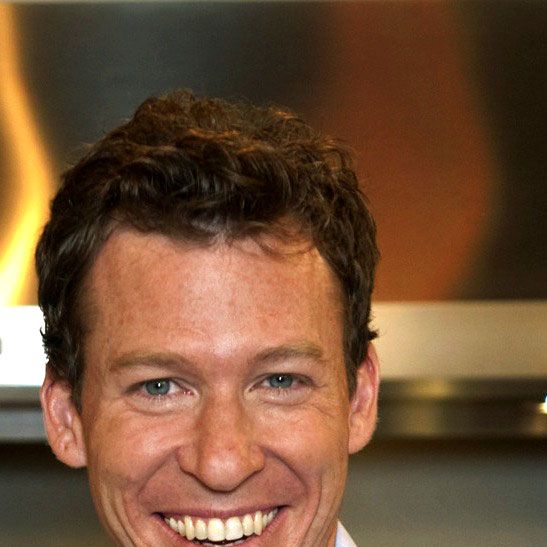 Warming up as we speak.
Photo: Ryan Hardy
Four-time James Beard Award-nominated chef Ryan Hardy will open the 60-seat Charlie Bird in the old King space in Soho in May with sommelier Robert Bohr. Hardy describes the menu as "urban Italian" (no, not that Urban Italian), and a rep for the project says the kitchen will be making cheese and curing meats — two pursuits Hardy explored previously at Montagna at the Little Nell in Aspen.
A rendering of the dining room.Photo: Charlie Bird

Bohr, who is married to Momofuku's wine director Jordan Salcito, will maintain a list of 100 wines. The restaurant will have a 50-seat garden and a private dining room that the management is calling the "underbelly," and the dining room will be decorated with "photography and street art" throughout. While other details are forthcoming, reps from the restaurant confirmed today that Charlie Bird will be open seven days for lunch and dinner. We'll keep you up to date with the additional details as we hear them.