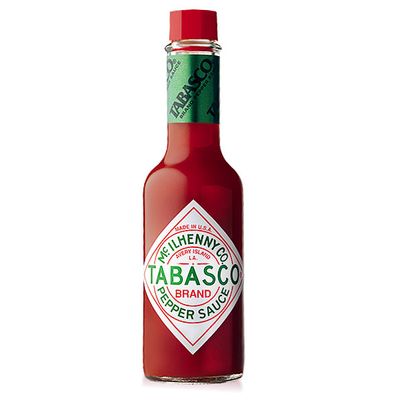 He made millions of meals better.
Photo: Tabasco
The iconic 145-year-old hot-sauce company lost its chairman and CEO Paul McIlhenny on Saturday to an apparent heart attack, the New York Times reports. McIlhenny, who died in New Orleans, was a sixth-generation descendent of the company's founder, a Civil War-era food tinkerer. He had worked for the company for 45 years and served as its chief executive for the last 13.
During his tenure, McIlhenny expanded the Avery Island, Louisiana-based company, positioning the brand as one that still follows the ancient specifications of aging its pepper mash in wooden whiskey barrels for three years before bottling it, but also maintaining the sauce's position as a globe-trotting condiment that can be found on restaurant tables in more than 160 countries and is even served on Air Force One in bottles bearing the presidential seal.
In 2005, floodwaters from Hurricane Katrina almost destroyed Tabasco's production facilities, but the company lost only six days of bottling and McIlhenny emerged as an even-greater champion of Southern food and New Orleans culture in particular. "If you can wear the same shirt at lunch and dinner," he told R.W. Apple Jr. over a big lunch in 2006, "you're a better man than I."